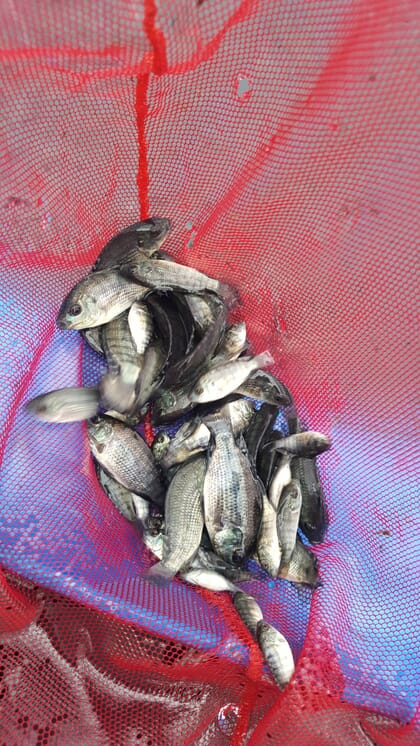 In order to assess the current techniques for slaughtering fish in Brazil, understand critical welfare points during slaughter and organise knowledge regarding alternative technologies to minimise animal suffering, a group of researchers from LABEA/UFPR and FAI Brazil set out to investigate the principle methods being used.
Slaughter is considered one of the main critical points for fish welfare, mainly due to the lack of standardisation and legislation on fish humane slaughter practices. For a method of slaughter to be considered humane it must:
Immediately induce insensibility that lasts until death.
Be free from fear and pain.
The researchers prepared a survey addressing questions relating to the pre-slaughter and slaughter procedures adopted by farmers and processing plants. Respondents from 62 facilities in 11 Brazilian states answered the survey.
Thirty-nine of the facilities (41 percent of respondents) claimed to conduct some sort of pre-slaughter stunning method. Thermonarcosis (icing), was cited by 82 percent of the 39 respondents, while electronarcosis (electrical stunning) was practiced by the remaining 18 percent. Between the 16 facilities that claimed to use some sort of slaughtering technique, 38.5 percent reported exsanguination (bleeding) and 25 percent decapitation.
For the remaining 23 (59 percent of the total) respondents, no method for slaughtering was declared, which – according to the researchers – "strongly suggests death of the fish by asphyxiation".
Twenty-nine of the companies claimed to use pre-slaughter fasting, ranging from 10 to 48 hours. Thirty-nine of the facilities only slaughtered tilapia, 10 only pacu, seven tambacu, six tambaqui and carp, five jundiá, three pintado and pirarucu and two matrinxã and pangasius.
The significance of the research
The researchers note that neither asphyxia nor thermonarcosis are considered humane, as animals remain conscious and experience intense stress for long periods before dying. Electronarcosis is considered adequate in terms of welfare but only if effective – the correct equipment and handling methods are very important.
Above all, the researchers conclude that the study "highlights an urgent need for the development and adoption of humane fish slaughter techniques and equipment with routine supervision in Brazil".
This article was adapted from an orignal submitted to the 2020 ISAE LATAM meeting and II Latin American Behaviour and Animal Welfare Seminar by, Maria Eduarda Gurski Coelho; Ana Silvia Pedrazzani; Murilo Henrique Quintiliano; Franciele Bolfe; Carla Forte Maiolino Molento.