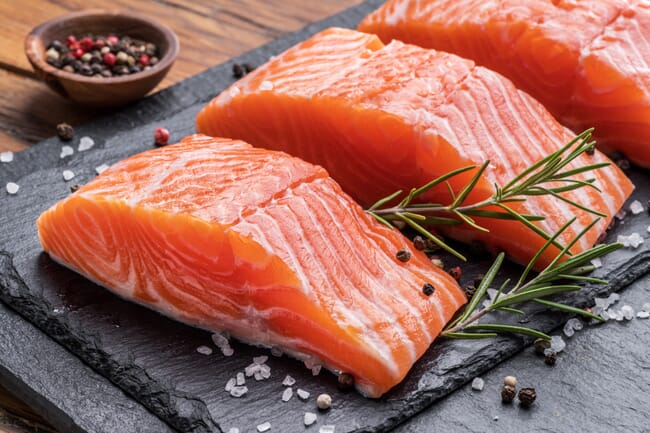 In the project Legendary Vish students from the EU-led research project Training4CRM have developed a 3D technique for printing fish. Their aim is to develop fish-like products, based on proteins from mushrooms and peas, for sushi restaurants by 2022, according to DTU, one of three universities involved in the project.
The Legendary Vish project is still under development and the students are currently applying for funding prior to starting a company. In April, the project was selected as one of ten innovation projects which received €6,000 in funding from the Austrian funding programme Greenstar for startups with environmentally friendly or sustainable projects.
The students hope to qualify for the final and thereby be in the running for winning the main prize, which is €210,000 in funding and a place in the Greenstar incubation programme in Vienna.
"We are in the competition with our vegetarian fish product. However, depending on the further development and marketing, we can also develop to become a 3D technology supplier for other companies - especially companies with vegetarian products, since we have developed a technology that can provide texture," says industrial PhD Hakan Gürbüz, who is affiliated with DTU Bioengineering and works in the Dutch company Felix Printers.
The three students behind Legendary Vish, Hakan Gürbüz (Felixprinters and DTU) with competence in bioengineering, Robin Simsa biomedical engineering from the University of Gothenburg and Theresa Rothenbücher, molecular and applied biotechnology expert from Universidad Autonoma de Madrid. The group was established in 2017 for a three-year period as Marie Curie Early Stage Researchers (ESR) in the context of the international EU-led research project Training4CRM.
The group developed 3D printing processes for medical technology in their PhD projects. At this early stage, they were aware that the technology of small adaptations could also be used to printing plant proteins and binders in structured form.
In addition to mushroom and pea proteins, ingredients such as starch or agar-agar gelling agents and avocado or seed and nut oil fats with valuable Omega-3 fatty acids are included in the vegan fish product.
CO2 reduction
Hakan Gübüz is currently supervisor for a group of students at DTU Skylab, who are working on an improved business plan for Legendary Vish, where they, among other things, carry out surveys of senior citizens' interest in the vegan fish products.
According to the World Health Organization (WHO), human consumption of fish has increased by 3.6 percent on a global scale every year since new fishing methods were introduced in the 1960s. This corresponds to the fact that every citizen in 1960 ate 9 kilos of fish a year on average, the corresponding figure in 1997 has increased to 16 kilos per citizen. The WHO estimates that the capacity of the world seas has been maximally exploited, and notes that aquaculture since the 1990s has enabled more fish to be produced.
Gübüz believes that vegan fish products represent a sustainable alternative to conventional fish, partly because the production itself produces less CO2. In addition, production can be based on locally sourced raw materials and can be produced without the energy consumption of fishing vessels and transport of fish with refrigerated trucks today.