The project is being led by East Carolina University assistant professor Natasha Bell, who aims to improve wastewater treatment to help the region become a hotspot for aquaculture growth.
"Eastern North Carolina is facing many challenges related to climate change, including saltwater intrusion on cropland and damage from extreme weather events," she said in a press release. "These threaten important sectors of the economy and valuable coastal ecosystems. Our study aims to help the region adapt to these challenges through the implementation of ecological engineered wastewater treatment technologies, such as hybrid constructed wetlands, which utilize naturally occurring methods to process contaminants."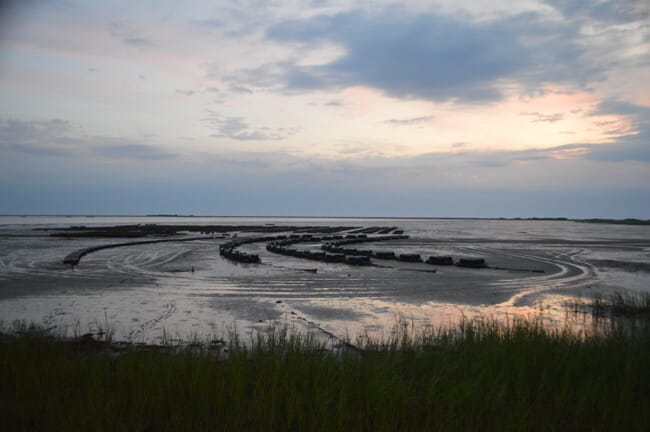 As part of the project, the research team will develop new ecological engineering treatment technologies and test them at ECU's Ecological Engineering Outdoor Laboratory and North Carolina State University's Marine Aquaculture Research Center. These experiments include novel 3D-printed technology that explores the water treatment capabilities of different materials, as well as their ability to capture nitrogen and phosphorous for potential agricultural reuse.

Additionally, the team will conduct two on-site experiments at the Greenville Utilities Commission wastewater treatment plant. One experiment will investigate a design intended for neighbourhood-scale wastewater treatment systems while the second will test pre-treated wastewater to determine if nutrients can be extracted for later reuse.
In addition to GUC, Bell's research team is collaborating with Raleigh-based startup Natrx Inc. Natrx is an adaptive infrastructure company that incorporates a region's natural environment into infrastructure solutions through its 3D-printing technology. The team will work with Natrx to develop novel structures and materials to capture nutrients.
"Through our partnerships with GUC and Natrx, and sustained communications with stakeholders — including environmental consulting, agriculture, nonprofits, regulatory agencies, and manufacturing partners — we aim to develop new technology to optimize wastewater treatment," Bell said.