Vinh Hoan sees significant drop in pangasius exports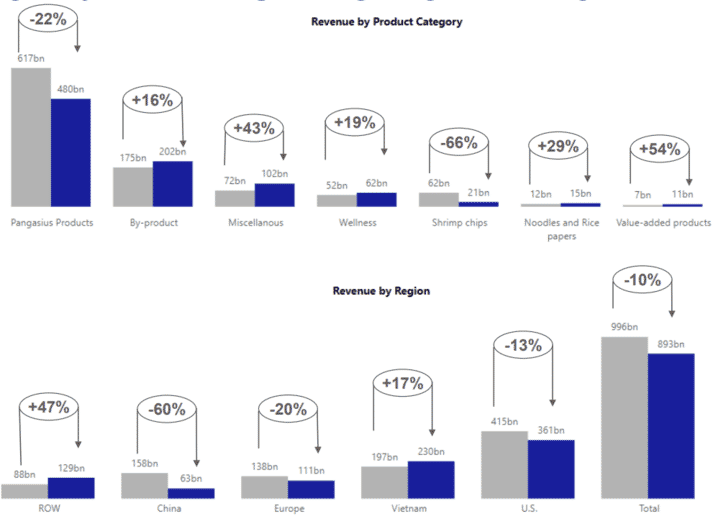 Vinh Hoan Corporation, one of Vietnam's leading pangasius exporters, said its monthly revenue fell 10 percent to VND893 billion ($37.2 million) in November.
Of this its revenue from pangasius products decreased 22 percent year-on-year, to VND480 billion in the month; while its auxiliary products were up by 15 percent to VND202 billion; healthcare products up by 19.23 percent to VND62 billion, and other mixed products up by 41.67 percent to reach a value of VND102 billion.
In the same month Vinh Hoan's export revenue to the US fell by 13 percent to VND361 billion; to China down by 60.13 percent to VND63 billion, to EU down 19.56 percent to VND111 billion. Meanwhile its domestic revenue rose 16.75 percent, to VND230 billion.