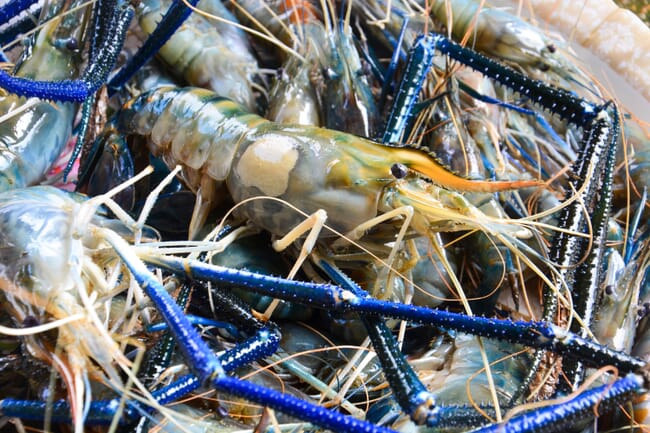 Last year, the province cultured the prawns (Macrobrachium rosenbergii) across 18,000 hectares of rice fields, up 2.7 percent against 2018, according to Viet Nam News.
Adding the giant river prawns to rice fields reduces the need for pesticides and fertilisers in rice farms. They eat pests and other insects, improve soil fertility and feed on the seeds of common rice-field weeds, while the rice absorbs the nutrients discharged by the prawns. Rice/prawn production can produce 250 kilograms of prawns and 4.3 tonnes of rice per hectare a crop, for profits in the region of $650 - $870 per hectare, per crop, the news site reports.
The province is the country's largest shrimp producer - much of which are grown in extensive co-culture systems. This includes 45,000 hectares of shrimp/rice farming and 30,000 hectares of shrimp/forest farming. Political backing is being given to initiatives that help to intensify the production of the giant river prawns.
Chau Cong Bang, deputy director of the department, said the province could expand the area for both giant river prawns and rice in the same rice fields to 50,000 hectares by 2025 if the zoning and investing in infrastructure for the model goes well, according to Viet Nam News.