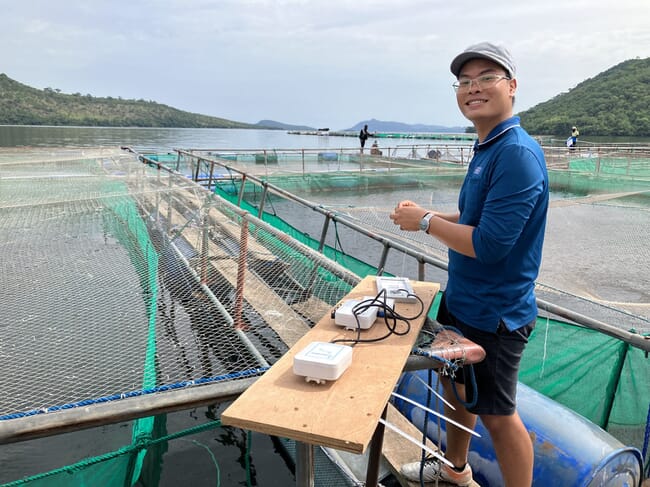 The project has been devised by French startup Bioceanor, which has developed a system that can measure more than 15 physico-chemical parameters – including temperature, salinity, pH, oxygen and turbidity – allowing farmers to visualise water quality data in real time and be provided with alerts through a dedicated web interface. It will also be supported by Virbac, the international fish health specialists.

Such services aim to ultimately guide Tropo Farms – which is based on Lake Volta and aims to produce 12,000 tonnes of tilapia this year – to mitigate risks and improve production efficiency, while also improving its environmental sustainability.

"It is a great opportunity for Tropo Farms to go further in the digitalisation of our farms, with recognised experts, in the context of global climate change which will require even more data-driven decisions on our end," said Francisco Murillo, CEO of Tropo, which plans to increase production by 60 percent this year.

"We see Bioceanor's expertise as a very complementary service for Virbac and the farmers to make sure that our solutions will take into account environmental conditions and therefore ensure best-in-class fish health monitoring and support," said Adrian Astier, key account manager at Virbac.

"We are very proud to derive our expertise in salmon farming to tilapia, in particular with the great support of key players in the industry such as Tropo Farms, which is one of the biggest tilapia farms in Africa, and Virbac as an international fish health company in the industry. We have no doubt that our services to leverage data in tilapia farming will lead to even better practices,'' said Gaëtan Fabritius, chief business officer at Bioceanor.