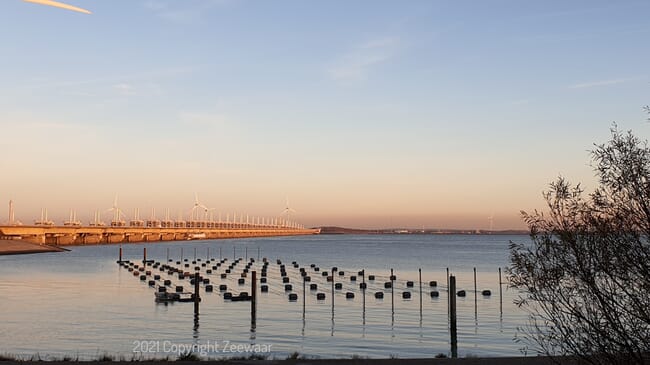 Founded in 2013 by Rebecca Wiering and Jennifer Breaton and located in the Oosterschelde National Park, it has been bought by The Seaweed Company, which specializes in the development of high-quality, high value seaweed products and already produces seaweed in Ireland, Morocco, India and the Netherlands.

Zeewaar produces seaweed in Jacobahaven, Kamperland. Over the past decade it has developed the market for seaweed products in the Netherlands by collaborating with brands such as Hema, ProLaTerre (part of SoFine Foods) and The Dutch Weedburger (part of Livekindly Collective). Partnerships have been set up with several sustainable European seaweed companies to meet the increasing demand for seaweed.
At the moment, the seaweed is grown on an area of ​​about two football fields, with the possibility to expand this further. The founders' mission was to get sustainable seaweed farming off the ground in the EU and say that they have succeeded.
"The emphasis is now on logistics and therefore the time has come for the founders to pass on the baton," said the company in a press release.
"The seaweed industry in the EU is growing but is still in its infancy. After 10 years of pioneering as an impact entrepreneur, the time has come to transfer our seaweed farm and wholesaler to a passionate team with a different composition. Joining The Seaweed Company will ensure that Zeewaar continues to develop and we are confident that the impact achieved will be further increased. We are grateful for the support and encouragement from our customers and consumers, the Province of Zeeland, the EU for the Interreg 2Seas Valgorize subsidy and finally our seaweed colleagues worldwide. The Seaweed Company is the best partner for the future development of Zeewaar and we are therefore very happy with this new owner," said Wiering.
Joost Wouters, SeaEO of The Seaweed Company, said: "We are very pleased that Rebecca and Jennifer have chosen to entrust their business to The Seaweed Company. As mission-driven entrepreneurs, they have developed a unique company in a beautiful location. In the Netherlands, Zeeland is the hotspot where we can take major steps forward with the seaweed industry. We look forward to doing so in collaboration with all partners – from government to research institutions, and from consumers to other seaweed and fisheries companies."
"It was and remains a fantastic experience to be able to shape Zeewaar from day one, and with the knowledge gained, we know better than anyone else what our company needs for the future. We have always worked well with our seaweed colleagues abroad and the connection with The Seaweed Company goes way back in time. The choice for The Seaweed Company was therefore logical: Zeewaar will benefit from the work and experience of Dr Stefan Kraan, marine biologist and co-founder, and his multidisciplinary team at The Seaweed Company," added Breaton.