"Since February, Covid-19 has disrupted the salmon market resulting in a drastic drop in the salmon spot price and imposing logistical problems with air transport. Over a few weeks, the demand for salmon has changed in favour of products for the retail segment, but at great harm to the fresh-oriented HORECA [hospitality, restaurant and catering] segment," noted Regin Jacobsen, CEO of Bakkafrost in the company's Q1 report.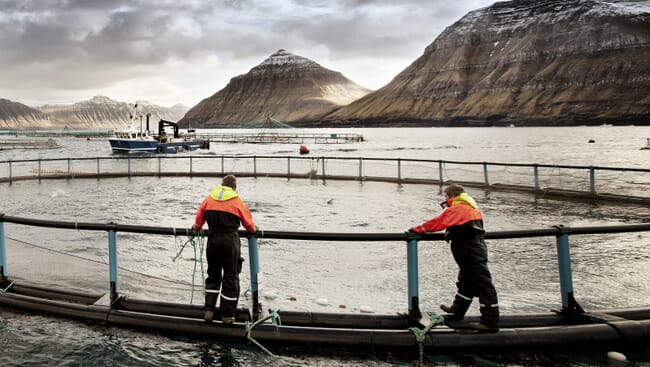 "It will be interesting to see if the huge number of new consumers, buying salmon from the supermarkets, will be a part of an increased demand for salmon, when the HORECA segment re-opens during the next coming weeks and months," he reflected.

The report, which was published today, notes that the group – which harvested almost 18,000 tonnes of salmon in the quarter – was impacted by the significant market disruption from Covid-19, especially towards the end of the quarter. Along with the loss of 1.2 million fish during a storm at the end of February, Covid-related disruptions led to losses of DKK 148 million, compared to profits of DKK 212.8 million in the same quarter of 2019.
The report adds that the global harvest of Atlantic salmon was around 2.3 percent higher in Q1 2020, compared to Q1 2019, according to the latest estimate from Kontali Analyse and that: "Looking forward the market dynamics will still be affected by the Covid-19 situation, which imposes greater uncertainty to the market development estimates."
The estimated global harvest of Atlantic salmon for 2020 is an increase of around 2-4 percent, compared to 2019.
Bakkafrost sells the bulk of its products in Europe, the USA, the Far East and Russia. "In Q1 2020 and during the coming quarters, the sales distribution will most likely be affected by changing market dynamics caused by the Covid-19 pandemic. Bakkafrost, however, aims to have a balanced market diversification to reduce market risk," states the report.
But, despite the uncertainties imposed by the pandemic, the company believes that long-term market balances in the world market for salmon products will most likely remain favourable.
Operating under Covid-19
The report details how new procedures and social distancing have been implemented widely in the business, and production and office facilities have been modified where necessary to prevent infection.
All Bakkafrost employees in the Faroe Islands are being offered free Covid-19 screening every second week until late June.