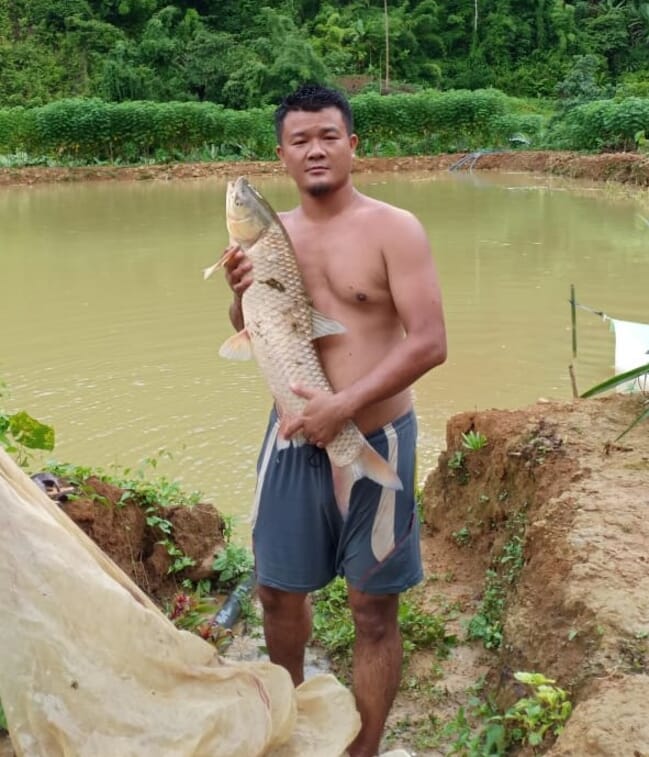 What inspired you to embark on a career in aquaculture?

I completed my education in psychology in 2007 and got a government job in the rural development department in the same year. I was posted as development officer and my work was to monitor various welfare schemes run by the government.
But I was unhappy with my job because the fellow officials were corrupt and often forced me to do work which was against my ethics and beliefs. Being a Christian, I want to live with honesty and integrity. But I was finding it difficult to adjust to the corrupt system and eventually resigned in 2015.
After quitting, I started rental car service in Mizoram, until my father was diagnosed with cancer in March 2018. He passed away the same year but, before his death, he wanted me to become a successful fish farmer and contribute to making Mizoram a self-reliant state in fish farming.
Did you take any formal training in fish farming?
My father owned a small patch of land at Keifang village, around 62 kilometres from Aizawl city, the state capital, and asked me to start fish farming there. I had no idea about farming but wanted to keep the last wish of my father and decided to do a course on fish farming.
I went to the college of fisheries in Tripura, our neighbouring state, and did a 3-month course in 2018. I had seven ponds by 2019.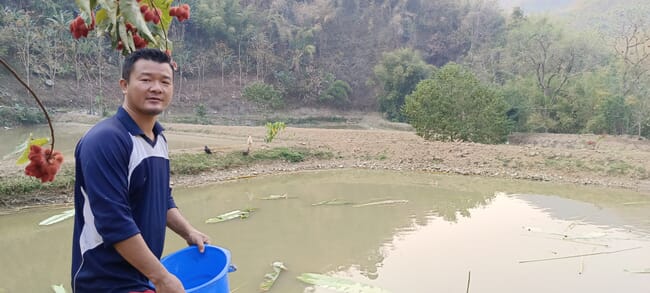 What is the size of your farm and what species do you produce?

We have 14 ponds and produce Indian major carp (IMC) and exotic carp like grass and silver carp. We keep juveniles in 13 of the ponds while the broodstock is kept in one pond. We also have two fish hatcheries.
What's your typical day at work?
I start the day very early, feeding the fish around 5.30 every morning. We then monitor the ponds to check if there are any mortalities, although the survival rate is very high here, as the water is clean and supplied from the natural streams.
A second feeding is done in the evening. We feed them with market feed and cow dung prepared in the farm. We have to also keep awake even in the night hours, as there are fears of fish theft. I am yet to do any fencing around the ponds.
What's your farm's capacity?
We have 20 lakhs (2 million) carp in 13 ponds and we sprinkle lime to keep the water healthy. We have so far not suffered any major mortalities here.
What's your biggest worry at work?
We live in hilly terrain and our farm is located in a remote village. The condition of roads is pathetic and it often becomes difficult to drive feed to the farm, especially during the monsoon. We are left with no alternative but to carry the feed for at least 3 kilometres from the main road.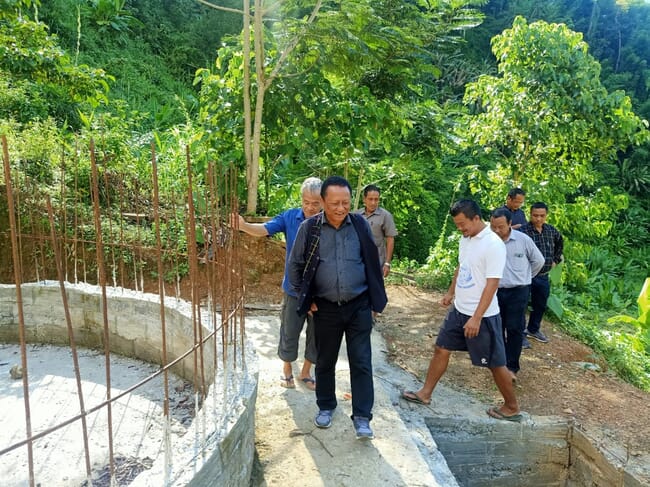 Have you ever suffered any significant fish losses in the past four years?
Yes, I suffered a loss of around Rs 6 lakhs ($7,280) during the floods in 2021. The entire broodstock and juveniles escaped in floods. It was a heavy loss for me.
What is your biggest achievement to date?
As per the last wish of my father, I have a dream to make my state self-reliant in fish production. We largely depend on our neighbouring state, Assam, for fish seeds, but they charge a high price and the quality is also not good. The state farmers have no alternative but to procure from there.
I want the dependence on imported seeds to reduce and train local youths to take up fish farming. At present, 50 young individuals are being trained by me. They visit my farm or call me over the phone for any suggestions.
Are there any individuals or departments who have particularly helped with your growth?
Yes, several officials from the fisheries department visit my farm regularly and guide me. I am thankful to the state fisheries minister KL Lalrinliana, deputy director of fisheries Lalrochhara, fisheries extension officers, Lalmunsanga and Zomuansangi Fanai. The department gave me Rs 7 lakhs ( $ 8,506) for setting up the hatcheries.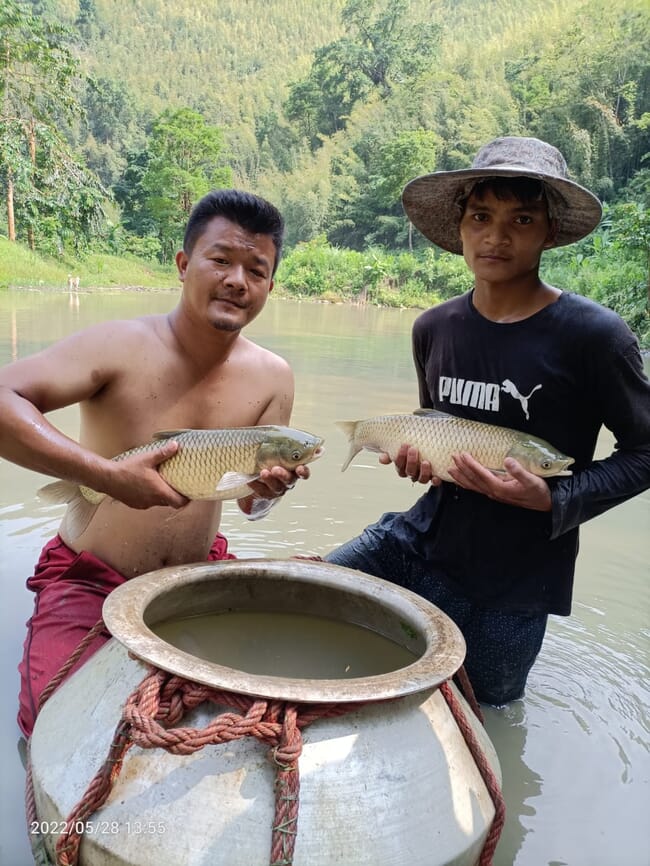 What's your annual production now?
In 2019, our profit was around Rs 3 lakh ($3,641), but production completely stopped in 2020 and 2021, due to the pandemic-induced restrictions. We resumed the production last year and harvested a small quantity last year. We aim to harvest around 10,000 tonnes of juveniles by July this year.
Is there any piece of equipment that would improve your farming operations?
I urgently need a specialist fish transportation van to send juveniles to far off districts of the state. We have oxygen cylinders fitted in our vehicles but there are problems with landslides and road blockages in the hills, which can cause fish to die. However, a proper transport van costs around Rs 20 lakhs ($24,267) and I don't have the finances to buy it.
Do you have any advice for budding fish farmers?
I want them to undertake proper training before venturing into fish farming, as inadequate knowledge can lead to severe losses.
What's your ultimate ambition in this sector?
Like my father before me, I want to see my state becoming self-reliant in seed production.