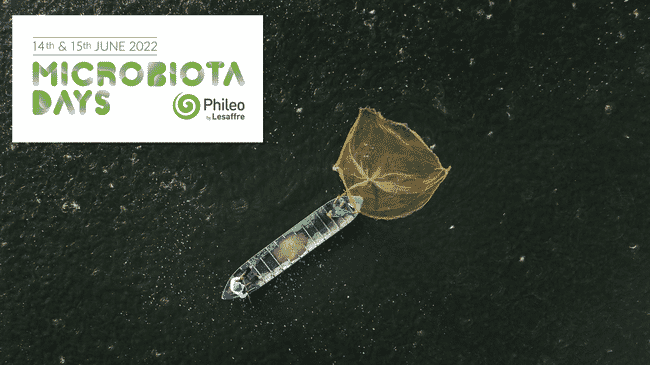 The free, online event will include four talks relevant to those interested in aquafeeds and health, including one on managing microbiota in shrimp farming, by Dr Loc Tran, founder and CEO of ShrimpVet.

Dr Loc will be discussing the key disease management, including insights into the company's use of probiotics and better ways to manage the microbiota in shrimp ponds – relating to broodstock, hatcheries, nurseries and grow-out facilities.
Another highlight is set to be a talk on how the reduction of fishmeal in aquafeeds can impact the gut microbiota – and thereby the growth performance – of European sea bass, by Dr David Pérez-Pascual from Institut Pasteur.
He will discuss the impact of five feed formulations, in which fish-derived proteins were substituted with terrestrial plant-based nutrients, and supplemented with alternative protein sources. He is set to describe how the replacement of a proportion of the vegetable proteins by insect or yeasts can lead to a significantly higher fish growth performance.
Meanwhile, Otavio Serino Castro, global aquaculture species manager at Phileo, will discuss the use of functional feeds to reduce pathogen pressure in the guts of farmed aquatic animals. It's set to focus in the use of yeast-based probiotics.
Finally, Ruben Props, co-founder and CEO of Kytos, a Ghent University spin-out company that develops microbial fingerprinting technologies, will talk about how the technology can help farmers and product suppliers manage the microbiomes of fish and shrimp.