Founded by 5m Publishing, which is currently a Benchmark Holdings company, The Fish Site has grown steadily in recent years to become the most visited English language aquaculture news website in Q1 2020.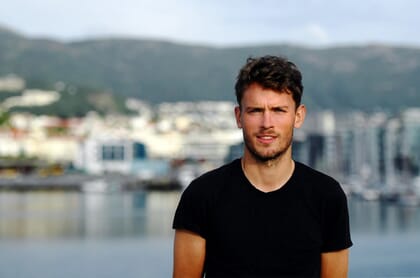 Georg Baunach, Hatch Blue's managing partner, says: "We have been daily readers of The Fish Site for several years and have been impressed with its global and relevant content. Its focus on innovation and sustainable aquaculture, combined with its large international readership, makes The Fish Site an exciting addition to the Hatch Blue group. We are delighted to be able to support the evolution of The Fish Site as it continues to publish high-quality, independent news and features about the global aquaculture industry."

Commenting on the acquisition, Rob Fletcher, senior editor at The Fish Site, said: "I'm very grateful to Benchmark for giving me the opportunity to lead the development of the site over the course of the last three years. In terms of both the quality of the content and the rising readership numbers, we've made a great deal of progress and I'd like to thank all my colleagues at 5m Publishing who've helped to make this happen.
"I am, however, very pleased that the site has been acquired by Hatch, as I feel their vision for the sustainable evolution of global aquaculture fits perfectly with the goals of The Fish Site. I look forward to working with a new team as we bid to ensure the site remains among the most popular aquaculture resources in the world."

Nigel Balmforth, head of aquaculture product development within Benchmark Knowledge Services added: "We are delighted that The Fish Site has moved to Hatch, whose work facilitating the development of a sustainable aquaculture industry capable of meeting global demand is of great importance to the world today".
James Banfield, managing director of 5m, added: "We are delighted to complete this agreement with Hatch Blue and see The Fish Site move into its next stage of growth as one of the strongest and fastest growing English language aquaculture sites in the world."