"American aquaculture currently meets only 5-7 percent of US demand for seafood. Doubling aquaculture production here in the US could create an additional 50,000 direct and indirect jobs, including year-round jobs for fishing communities," argues Bill DiMento, president of Stronger America Through Seafood (SATS) and vice president corporate sustainability and government affairs at High Liner Foods.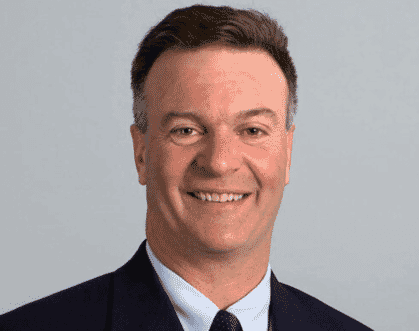 "Increased aquaculture production would also benefit farmers of soybeans and other crops that can be used to create fish feed, providing a new market for those industries. Additionally, aquaculture would grow supportive industries, including equipment manufacturing, feed production, food processing, marketing, and food service," he adds.

The size of the US seafood trade deficit is an astonishing $15 billion a year and the difficulty of addressing this by growing the aquaculture sector is hampered by the difficulties of gaining a permit to establish any aquaculture production facilities in federal waters.
Currently the only aquaculture operation in federal waters, Catalina Sea Ranch, which produces 2 million pounds of mussels a year from a 100-acre site, six miles off the coast of California.
Writing in the latest SATS newsletter, DiMento argues that regulations are the number one obstacle to the growth of US aquaculture.
"A law or regulation that promotes the expansion of offshore aquaculture this Congress is critical for the continued success and competitiveness of the American seafood industry," he writes.
"Without a predictable, affordable and efficient permitting process for offshore aquaculture, the US will continue to miss out on the economic opportunities that will result from increasing our seafood production," he adds.
Despite its size, and the strength of the market, the US is currently the 16th largest aquaculture producer in the world, with a farmed seafood sector producing 633 million pounds a year.
While the fisheries sector is more Despite the size of the US wild capture fisheries sector, which lands 9.9 billion pounds a year, it is aquaculture that needs to take up the slack, according to DiMento.
"Wild-caught fish is and will continue to be a key source of seafood for Americans, but it will not be able to meet the growing demand alone. Aquaculture is the solution to addressing this challenge by complimenting wild-caught fishing to increase our production of American-raised seafood and provide Americans with another source of healthful protein," explains DiMento.
And, DiMento is clear, it is up to the federal government to put the necessary regulations in place to allow this growth to take place.
"The expansion of offshore aquaculture, through federal policies that clarify a process for permitting sustainable offshore aquaculture here in US waters, will be critical for the US to meet growing consumer demand and compete globally," he reflects.