Temperature-sensitive salmon eggs - NORWAY - Harald Takle, research fellow at AKVAFORSK, has identified several genes that are active when deformities occur at the egg stage in farmed salmon. He recently presented his findings in his doctoral dissertation at the Norwegian University of Life Sciences (UMB).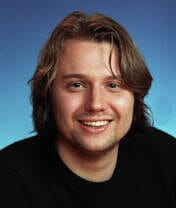 Harald Takle
High temperatures are used to accelerate the development of eggs in fish farming. AKVAFORSK has shown in previous research that this method has great disadvantages because it causes an increased incidence of skeletal and heart deformities in salmon. In his doctoral research Takle has attempted to find more fundamental reasons for the causes of these deformities.
Takle has identified the stages of development and organs that are sensitive to temperature by studying the activisation of important regulating genes. Molecular studies of the heat shock protein HSP70 showed that the temperature sensitivity of salmon eggs varies throughout the developmental cycle and it is especially great in the stage of heart development. The data also showed that eggs in these stages had a greater incidence of deformities, some related to heart failure, which is a growing problem in the industry.
Takle has cloned a number of genes that are involved in programmed cell death and has used these as markers to demonstrate that the heart is an organ that is especially sensitive to temperature. Atrial natriuretic peptide (ANP) was identified as a possible marker for abnormal heart development. ANP, a negative growth regulator for the heart muscle, was found to be upregulated in eggs that showed deviant heart development and a missing septum transversum (the wall between the heart and abdominal cavity).
Takle (29 years) was born in Frde, Norway. He received his master's degree in biotechnology from UMB in 2001 and began his doctoral work the same year. After completing his doctoral degree, he will continue in a scientist position at AKVAFORSK.
The title of his doctoral dissertation is "Temperature-induced deformities in Atlantic salmon (Salmo salar) embryos", which he defended at UMB on 16 December 2005. Takle's adviser was ivind Andersen of AKVAFORSK. The evaluation committee was comprised of Dr. Sindre Grotmol (University of Bergen), Prof. Peter Alestrm (Norwegian School of Veterinary Science) and Prof. Dag Inge Vge (UMB). The topic of his lecture is "Thermoregulation in teleosts".
Source: AKVAFORSK Institute of Aquaculture Research - December 2005