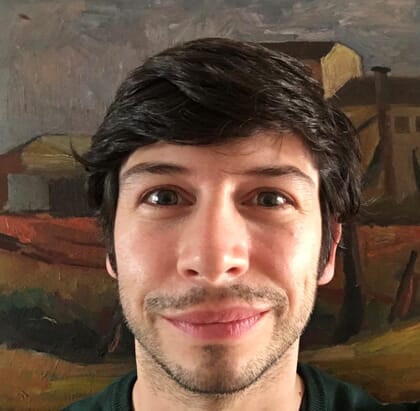 The veterinary surgeon, who is carrying out a PhD at the University of Udine in Italy, won the MSD Animal Health UK award, which was launched in the aquaculture sector for the first time last year, to support preventative healthcare and research within the industry.
"I am hugely grateful to have been selected for this bursary, as the contribution from MSD Animal Health means that I can continue and complete the project," he said.
Over the next year, the additional funding from MSD Animal Health UK will enable Orioles to complete the final stage of the project, which includes carrying out important analysis which is vital for the research project and extremely expensive.

RMS is a common disease facing rainbow trout farmers, however, the real issue with this disease is that so far no one has established its aetiology, making it difficult to determine appropriate treatment and prevention options.
"The disease spreads quickly through fish, and although mortality isn't particularly high, on average around 30% of fish products are downgraded at harvest. The disease is known to respond well to antibiotics, but we want to look at preventative approaches so farmers can continue to reduce the need for antibiotics."
The aim of Massimo's project is to identify whether temperature affects the development of the disease. As fish usually experience changing temperatures during growth stages, findings could help farmers to decide on different temperature strategies to combat the disease.
"The first stage of the project, which has already been completed, involved a number of different elements, including placing infected fish in three different temperature tanks: 120C, 160C and 190C. The next part of the study will involve following the development of infection microscopically and by taking pictures of lesions and samples. We will then carry out assessments of the fish's tissue via electronic microscopy analysis to see how temperature has impacted disease transmission, which is where MSD Animal Health UK's funding support is vital," adds Massimo.
First findings of the research will be presented in September at the 20th International Conference on Diseases of Fish and Shellfish. Two final publications, which follow the different stages of this project, will likely be published in Aquaculture sector journals in 2022.
"We are really delighted to have been able to award Massimo with this research bursary. I hope the project will provide the industry with some valuable insights into RMS so that we can identify better disease prevention tools which will support farmers," says Camilla Wilson, senior technical and account manager at MSD Animal Health UK.