Sponsor message
New 100% online training course from FishVet Group and Benchmark Knowledge Services on The Health and Welfare of Atlantic Salmon
Swedish Trout Farm Infected with Parasites
SWEDEN - A trout farm in Sweden has discovered a fish infected with Gyrodactylus salaris, which eats the skin of fish.
One rainbow trout tested positive for the disease out of a sample of 10 fish from the semi-open facility.
The outbreak occurred in the south of Sweden, in the Dalarnas Lan region.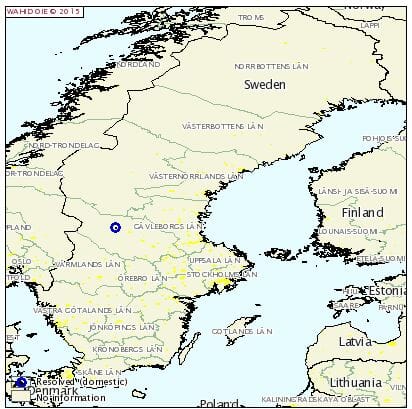 The Health and Welfare of Atlantic Salmon course
It is vital that fish farm operatives who are responsible for farmed fish are trained in their health and welfare. This will help to ensure that fish are free from disease and suffering whilst at the same time promote good productivity and comply with legislation.
Find out more