Sponsor message
New 100% online training course from FishVet Group and Benchmark Knowledge Services on The Health and Welfare of Atlantic Salmon
Study questions fish welfare in thermal delousing
Immersing farmed salmon in warmed water as a means of removing sea lice presents serious fish health and welfare issues according to a new study.
The authors of the study, which was led by researchers at Pharmaq Analytiq, suggested that "a better regulatory framework for mechanical treatment of fish in general" is needed and "the present use and technical solutions for thermal de-lousing are inadequate and likely to cause pain and serious lesions in treated fish."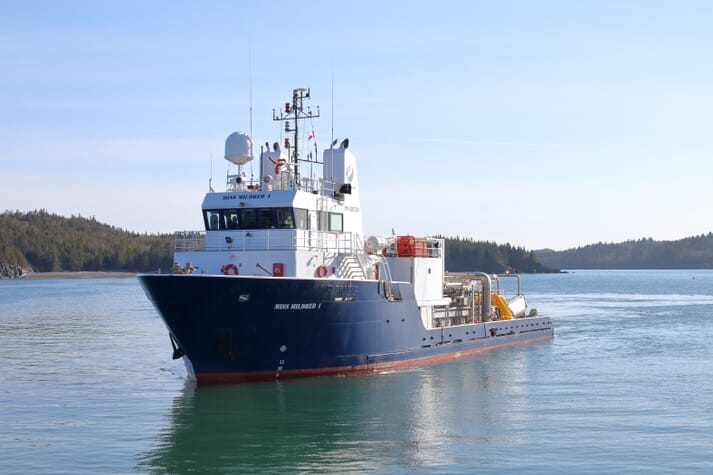 Mechanical treatments that use warm water to remove lice, such as Thermolicers, have been widely adopted by the salmon farming industry – in particularly in Norway and Scotland – and have been shown to remove over 95 percent of the parasites. They have been increasingly popular at a time when a number of therapeutants against sea lice are losing their efficacy, or their use is being limited by regulations.
However, as the researchers note, high mortality and serious lesions associated with thermal sea lice treatments are of concern in the aquaculture industry. Lesions most commonly observed include gill haemorrhage, scale and skin loss, haemorrhage and vacuolation of thymic tissue, degeneration of nasal epithelium and brain haemorrhage.
The new paper – which was published in the Norsk veterinærtidsskrift journal – does, the authors argue, demonstrate "beyond doubt that fish can feel pain and that the temperatures used during thermal de-lousing (28-34 ˚C) are most likely painful to the fish. This pain will also initiate panic reactions where fish are likely to inflict serious self-damage."
As a result, they argue that, "The present documentation of thermal sea-lice treatment on welfare is … based on a weak scientific basis and not calibrated for the use in field situations."
The Health and Welfare of Atlantic Salmon course
It is vital that fish farm operatives who are responsible for farmed fish are trained in their health and welfare. This will help to ensure that fish are free from disease and suffering whilst at the same time promote good productivity and comply with legislation.
Find out more