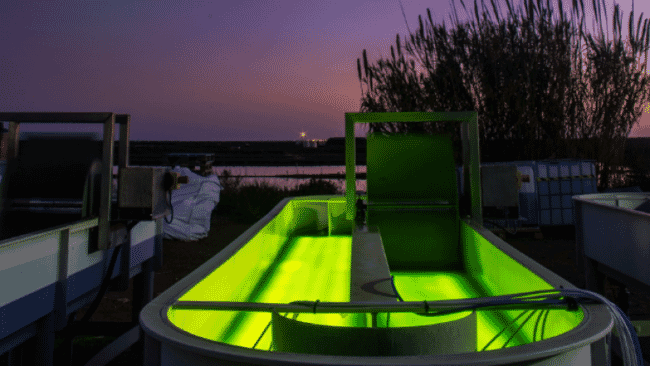 The new study by researchers at CCMAR, in collaboration with Greencolab, Necton and Allmicroalgae has looked into new methods to increase the production of microalgae, in line with rising demand.

Until recently, microalgae were produced in open production systems. However, although this method is cheaper, it also has more disadvantages, one of them being poor light distribution.
To address this problem, CCMAR studied the impact and costs of integrating LED in outdoor raceway ponds. The researchers found that the use of LEDs in cultures of the microalgae Nannochloropsis oceanica increased biomass growth, especially during the night. In addition, they found that the protein and carbohydrate content also increased in the cultures that were under LED exposure. This research presents the possibility to optimise the process of microalgae production at an industrial scale.
However, they add that the incorporation of this type of light should be mainly considered for the production of high-value algal products, since it represents an additional cost in the production of biomass.