Streptococcus agalactiae is one of the most widespread bacterial pathogens impacting the international tilapia farming sector, causing great losses of intensive tilapia farming – with the value of losses incurred in China (the world's largest producer of the species) estimated at up to $1.5 billion a year.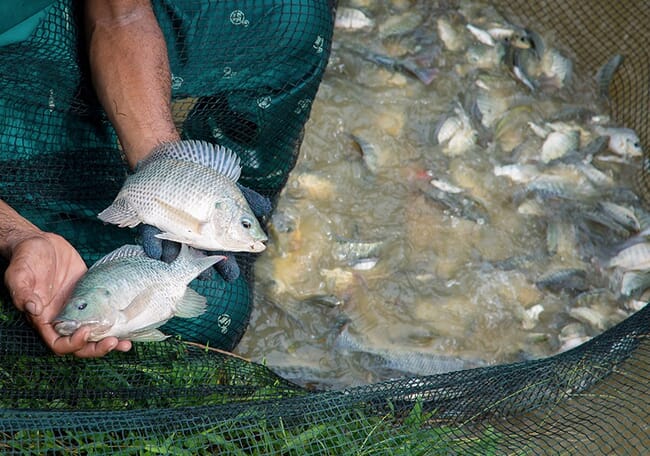 Outbreaks of the disease are generally dealt with through the use of antibiotics, but a vaccine is seen as a preferable method for numerous reasons – not least due to fears of the spread of antibiotic resistance and because it leads to an imbalance of bacterial microbiota both within the fish and their habitat. The results of the study, led by researchers from the School of Life Sciences at Sun Yat‐Sen University, have been published in the latest issue of the Journal of Fish Diseases.
In order to develop a potential live attenuated vaccine, the researchers developed a re‐attenuated S. agalactiae (named TFJ‐ery) from a natural low‐virulence S. agalactiae strain TFJ0901 through selection of resistance to erythromycin.
When Nile tilapia were intraperitoneally injected with TFJ‐ery, the mortality of fish was decreased, while the RPS of fish immunized with TFJ‐ery at a dose of 5.0 × 107 CFU was 95.00%, 93.02% and 100.00% at 4, 8 and 16 weeks post‐vaccination, respectively. ELISA results showed that the vaccinated fish produced significantly higher (p < 0.05) antibody titres compared to those of control at 2 or 4 weeks post‐vaccination.
The researchers conclude that: "Vaccination of tilapia with TFJ‐ery could produce an efficient immune protection for 16 weeks. Protection elicited by TFJ‐ery might be due to antibody‐mediated and cell‐mediated immunity. Taken together, our results suggest that TFJ‐ery could be used as a vaccine to protect tilapia against S. agalactiae infections."
The full paper, Development of attenuated erythromycin‐resistant Streptococcus agalactiae vaccine for tilapia (Oreochromis niloticus) culture, can be accessed for free here: https://onlinelibrary.wiley.com/doi/epdf/10.1111/jfd.12977