The Icelandic company, which is part of Benchmark Genetics, originally gained Sernapesca (the Chilean Fisheries and Aquaculture Authority) import approval in 2016, in accordance with the OIE (World Organization for Animal Health) compartment standard. The approval covers ova from all four of the company's salmon production sites in Iceland.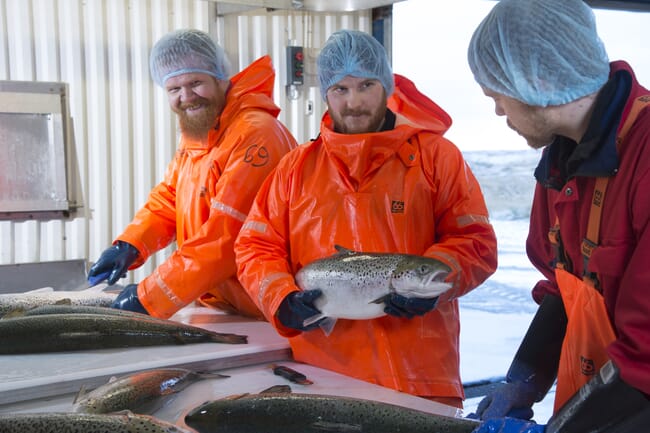 The OIE standard relates to the zones around StofnFiskur's four land-based facilities in Iceland being defined as completely isolated and protected from external disease threats. Broodstock, smolt and salmon ova can only be moved within the zone defined by the approval. The company also follows strict routines for follow-up, control, facility management as part of the approval.

The company has uniquely biosecure locations, as all of its facilities are supplied with clean and pathogen-free sea- and freshwater from boreholes, where water is naturally filtered through porous lava. The company is able to deliver ova produced in accordance with the highest levels of biosecurity every week of the year.
StofnFiskur's exports to Chile are supported by its sister company, Benchmark Genetics Chile. In November 2017, Benchmark Genetics imported highly biosecure and genetically advanced ova from Iceland to Chile as a starting point for establishing a local breeding programme in the second largest salmon producing country in the world. The broodstock is now being adapted to Chilean conditions by a team of geneticists in Chile and Europe, to suit the needs of our local customers. The first deliveries of Chilean-produced ova will be available in the first quarter of 2021.
Benchmark Genetics Chile also offers technical genetics services to external breeding programmes in Chile for Atlantic salmon, rainbow trout and coho.