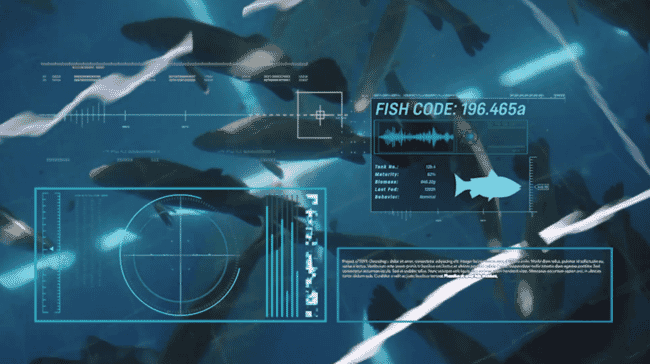 The main part of this equity investment comes from Siemens Financial Services (SFS) via Siemens Project Ventures GmbH - the financing arm of global technology company. As SAT's first institutional shareholder, the investment from SFS accounts for a significant minority stake in the company.
SAT's founders, Dirk Eichelberger and Michael Voigtmann, view Siemens' entry as a validation of their strategy to become the leading supplier of data- and artificial intelligence (AI)-driven aquaculture solutions, in addition to producing premium fish products under their BluCurrent label.
"We are absolutely thrilled that Siemens, which started off as our technology partner, is now also invested in us as our first institutional investor," commented CEO Dirk Eichelberger in a press release.
"Siemens is deeply committed to sustainability and this is reflected in both our investment and technologies," said Steffen Grosse, CEO of equity finance at Siemens Financial Services. "By investing in SAT, we hope to further support sustainable food production and help Singapore to achieve its '30 by 30' goal of 30 percent local food production by 2030."
SAT launched its first smart floating fish farm, which is equipped with a recirculating aquaculture system (RAS), in February 2020. The startup says that the farm integrates a high degree of automation, an efficient solar energy management solution, self-regulated control cycles and artificial intelligence within a farm management information system to achieve a productive, scalable and environmentally friendly operation.
Siemens Digital Industries implemented an end-to-end digital solution for the smart farm, which included totally integrated automation with smart sensors and connectivity to the IoT operating system MindSphere. A dedicated application helps to monitor operations and process data across a secure network.
During the farm's launch in February 2020, SAT and Siemens had signed a memorandum of understanding (MoU) for enhanced collaboration in commercialising and scaling "aquaculture 4.0" technologies in ASEAN and beyond. The two partners will now take the next steps to this enhanced collaboration with two additional smart farms in Singapore, slated to be ready by September 2021. These additions will increase SAT's fish production capacity to over 1,000 tons per year.
In parallel with the investment by SFS, Siemens has also signed a strategic collaboration agreement with SAT, to partner with SAT in its future growth plans in Singapore and globally, which could include further enhancements to the technology solutions.
SAT focuses on data and AI-driven processes and analytics. The company's motto is "Teaming up with Nature", following which natural processes are complemented with technology to create sustainable scalable solutions. In aquaculture, SAT has been a pioneer of tank-based closed containment systems on floating structures. It has also set up a digitised smart floating fish farm that incorporates a high degree of automation, self-regulated control cycles and AI elements next to a farm management information system. SAT operates flow-through systems as well as RAS and runs its own floating hatchery for tropical food fish.