The initiative is part of a project by the European Institute of Innovation and Technology (EIT) and the seven new projects, run by 18 new partners, will be joining the world's largest food innovation community.
The winning projects
1. Sustainable Seafood Processing (SuSeaPro)
Will develop novel processing technologies that extend the shelf-life of seafood products, that do not rely on additives or heat treatment, to reduce food loss and waste from farm-to-fork. The project will also improve food safety and enhance consumer perception by reducing the microbial growth of harmful pathogens.
Project consortium: SuSea (The Netherlands), the University of Aarhus (Denmark) and the Agricultural University of Athens (Greece)
Mark Chryssolouris, CEO of SuSea, said: "It is a great honour to have project SuSeaPro accepted into EIT Food's 2021 Business Plan, especially given the tough competition that we faced! The aim of SuSeaPro is to scale up a processing technology which improves the quality and safety food. This way we can improve public health by reducing the prevalence of harmful pathogens such as listeria and reduce food waste at the same time."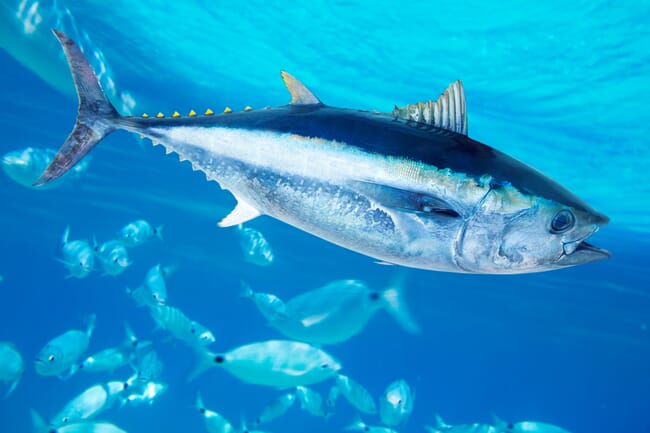 2. Next Tuna

Will create the first sustainable European source of tuna by reproducing Atlantic bluefin tuna in a land-based, eco-friendly recirculating aquaculture system. The project will contribute to the preservation of Atlantic bluefin tuna and more widely, protect the wildlife of our oceans and seas.
Project consortium: Next Tuna GmbH (Germany), The Spanish Institute of Oceanography (Spain), Wageningen Livestock Research (The Netherlands) and Seafarming System AS (Norway)
Dr Paul-Daniel Sindilariu, co-founder of Next Tuna, said: "We want to take the great progress made in Atlantic Bluefin Tuna reproduction research to the final step of commercialisation. We will revive the European tuna industry and provide healthy, sustainably produced Atlantic Bluefin Tuna to European consumers. We thank EIT Food for sharing and supporting our vision – let's get to work!"
3. Cewatech
Will develop a fish feed for salmon that contains protein from recycled wastewater in the starch industry. The project will support the natural defence mechanisms of salmon by supporting their basic biological functions, while preventing disease. The fish feed will be made from a sustainable fungi-based protein to replace the use of fishmeal and soybean meal.
Project consortium: Cewatech (Sweden), Technical University of Denmark (Denmark) and Matis (Iceland)
Kurt Bjørkvik, CTO of Cewatech, said: "We are delighted that EIT Food will assist and support us in bringing our patented product, which can replace soy and fishmeal used in fish feed, to its industrialization phase. We believe our fish feed will be beneficial for generations of fish farmers to come and produce high-quality fish for consumers worldwide".
4. Breeze
The Breeze project will enable the successful scaling of sustainably managed fish farms, to meet the growing demand for healthy proteins. It aims to bring to market a residue-free prevention and control system for sea lice management, to contribute to increasing resistance to diseases, while increasing awareness of animal welfare and minimising environmental impact.
Project consortium: Aqua Pharma Group (Norway), Pulcea (UK), University of Stirling (UK) and the Norwegian University of Science and Technology (Norway).
Hanne Mertens, chief operating officer of Aqua Pharma Group, said: "It is a great honour to have been accepted into EIT Food's 2021 Business Plan for Sustainable Aquaculture. We have a great responsibility to increase transparency in aquaculture and to reassure consumers that the fish we eat is sustainably farmed according to the highest welfare standards."
5. Aquacultural Global AI Platform for Europe's Skills Passport (AGAPE)
AGAPE represents an AI-based collaborative platform. This platform addresses the EU aquaculture market, academia, consumers and research ecosystems, bringing an innovative model of interaction between stakeholders.
Project consortium: Milcoop BC (Italy), Federpesca (Italy), Gargano Pesca Consortium (Italy), the University of Peloponnese (Greece), and Focos (Germany)
Dr Milena Marzano, managing director of Milcoop said: "AGAPE represents an opportunity to contribute to a real transition towards a new, sustainable, human-centred aquaculture ecosystem. That's why we're so enthusiastic and excited about being included in EIT Food's 2021 Business Plan for Sustainable Aquaculture."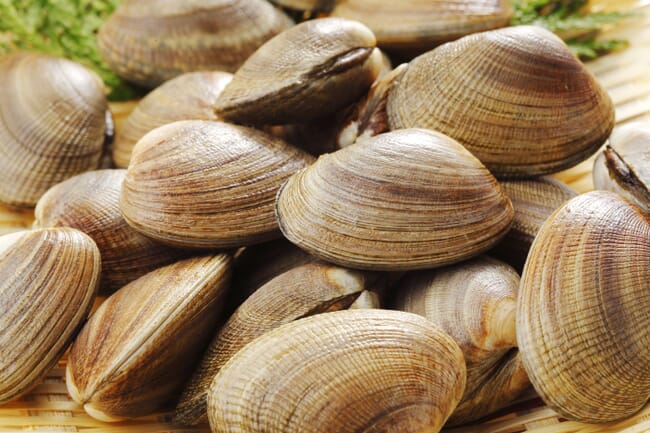 6. Delta Futuro
This is an optimised sustainable shellfish farming system, that aims to guarantee the wellbeing of shellfish juveniles and ensure food security for future consumers. The project will respond to the lack of high quality manila clam seed by scaling up hatcheries and improving seed availability for farmers.
Project consortium: Delta Futuro (Italy), Biores Soc Coop (Italy) and Foundation Seashell (The Netherlands)
Gianluigi Lago, CEO of Delta Futuro, said: "We are proud to have been selected by EIT Food and to become part of the consortium and share its principles. Delta Futuro's innovative productive model aims to make European clam farming more sustainable and provide EU consumers with healthier proteins."
7. Just Add Water
Will grow Atlantic salmon in recirculating aquaculture systems (RAS), throughout the EU. The project will aim to expand and commercialise its technology that improves animal welfare and product quality and accommodates many fish species across multiple geographical locations.
Project consortium: FishFrom (UK), University of Trento (Italy), University of Bologna (Italy), Hub Innovazione Trentino (Italy)
Andrew Robertson, director of FishFrom Ltd, said: "Commercial businesses do not always get the chance to meet and collaborate with academia but through the EIT Food network we've found the perfect partners to address one of the formidable challenges in growing fish in RAS. To have then been awarded funding to develop, commercialise and exploit this technology is absolutely fantastic."
Background
EIT Food's sustainable aquaculture competition launched in December 2020 in order to strengthen the innovation portfolio of its 2021-2023 Business Plan and to expand its partner community, in what is the fastest growing form of food production.
A total of 85 organisations participated in the competition. Of these, 32 project proposals were submitted for evaluation against their potential impact to fast-track sustainability within aquaculture.
According to EIT Food, the aquaculture industry is confronted with multiple challenges: from marine biodiversity loss, to water pollution, to unsustainable commercial fish feeds. Moreover, while aquaculture products overall (including imports) represent 25 percent of EU consumption of seafood, EU aquaculture products represent only 10 percent of EU consumption.