The SSPO and its members have anticipated that the likelihood of reduced staff, combined with disruption to fish processing and reduced access to markets will mean that fish may have to be kept in the water for longer, with subsequent impacts on monitoring, fish health and fallowing.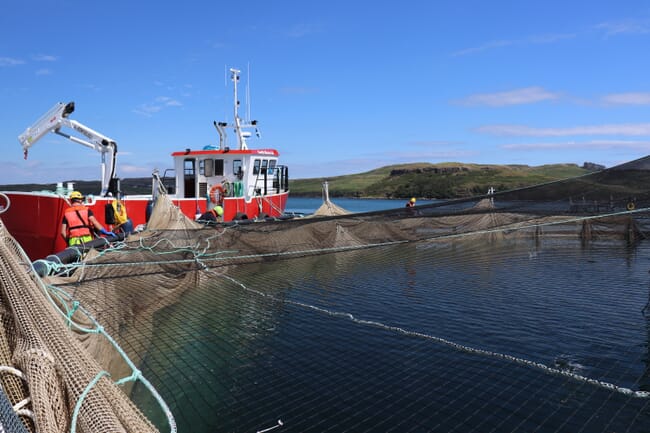 A statement released by SEPA explains that the organisation: "recognises that the consequences of the outbreak may mean it is not possible for operators to comply fully with their permit conditions at all sites for reasons beyond their control. SEPA will take account of the challenges faced by operators in its approach to compliance assessment and enforcement during this exceptional period."

Concession to the sector include a relaxation of rules concerning fish health monitoring, fallowing and biomass limits.
The statement continues that SEPA "understands that, due to the outbreak, operators in the sector may require to hold fish at sea for longer periods and put smolts out to sea earlier due to a reduction in availability of processors or access to markets."
SEPA also "recognises that postponements to harvests during the Covid-19 outbreak may be required due to staff availability and that this may create challenges for operators to stay within biomass limits and associated stock density conditions. SEPA also recognises that operators may require to hold fish for longer than normal in pens due to reduced fish processing capacity or reduced access to markets."
Anne Anderson, SSPO sustainability director, said: "All salmon farmers are working, first and foremost, to ensure the safety of their workforces. They also have a duty of care, as farmers, to look after their fish and adhere to the rigorous regulations that support salmon farming.
"However, we welcome the recognition by regulators that these are exceptional circumstances and are grateful for their pragmatic proposals. The flexibility around these issues will be extremely helpful.
"The sector's commitment to communicate with SEPA will ensure that both regulator and companies can monitor progress and anticipate changing circumstances in order to take the necessary steps to look after the fish and the environment."
SSPO will continue to work with SEPA to discuss the developing situation and how the sector can continue to maintain food supply.