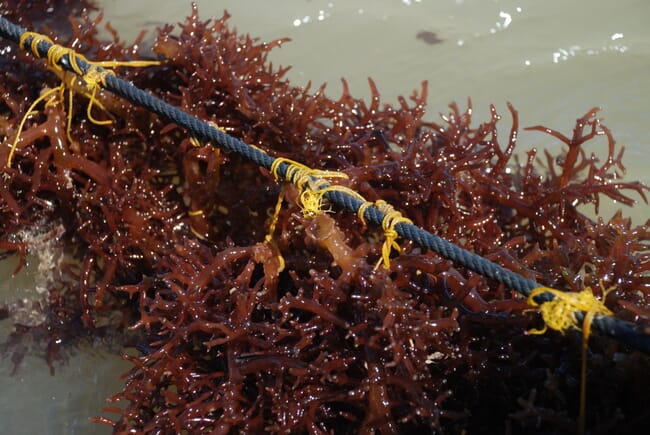 Published in Current Science under the title 'Can sulphated polysaccharides from seaweed provide prophylactic and/or therapeutic solution to Covid-19 pandemic?' it was written by Jha Asish, Mathew Suseela and CN Ravishankar, from India's Central Institute of Fisheries Technology (CIFT).
It has been placed in the World Health Organisation's website, under the section of 'COVID-19 Global Literature on Coronavirus Disease'. The endorsement by supports the claims of the scientists about the properties of naturally available seaweed compounds.
Derivatives of seaweeds are known to have many nutraceutical properties. Several polysaccharides isolated from red and green seaweeds have been evaluated for their antiviral characteristics and have been found to inhibit the initial attachment of viruses to host cells, which in turn effectively block the viral entry to human body. Carrageenan, a sulphated polysaccharide from red seaweed, has already been tried as a therapeutic agent for respiratory illness like common colds and influenza virus H1N1.
The new, in vitro study described in the article shows that iota-carrageenan is active against H1N1/2009 influenza. The study also shows that use of sulphated polysaccharide increases the secretions of interferon and interleukins, suggesting that it is a strong immune stimulator. Considering the available scientific knowledge, it is proposed that sulphated polysaccharide from seaweed can be a potent molecule to fight against Covid-19 pandemic, hence a candidate molecule to be studied against SARS-CoV-2.
Though much of the work throughout the globe is happening to find the solution against Covid-19; it can be noted that aquatic plants like seaweed posses many of the medicinal components and deep research in such areas is timely. Any organisations who may be interested to know more about various research activities of the CIFT can reach the director of the Central Institute of Fisheries Technology via https://cift.res.in/faculty-details/head-quarters/director/262.