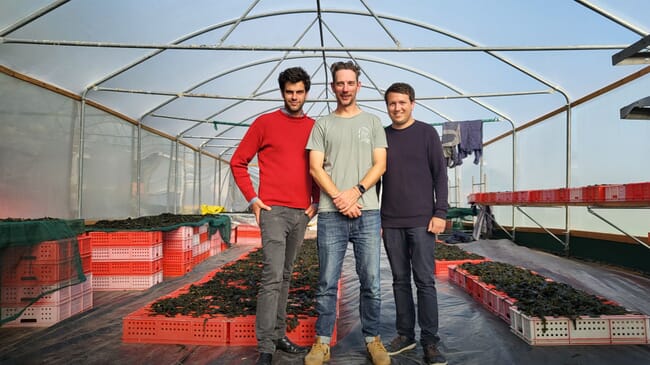 The funding will support Notpla and its partners, Eco Cascade, Atritor and Plastic Engineering Solutions, to scale up production of the startup's revolutionary seaweed-based material for injection moulding applications like takeaway cutlery.

The timing comes shortly after the ban on single-use plastic (SUP), which took effect in England on 1 October. Notpla says that its Rigid material is "a compliant, high-performing alternative to single-use rigid plastic packaging and disposable plastic items".

Available in pellet form for injection moulding, the company says that it can be easily moulded into a wide range of products, offering versatility in manufacturing. It has been specifically engineered to break down in the natural environment.

This grant allows Notpla and partners to incorporate seaweed grown in the UK into innovative, natural packaging designed and then manufactured in the UK.
"We're not only leading the way in tackling plastic packaging pollution but also building the UK industry of the future! Together with our partners Eco Cascade, Atritor and Plastic Engineering Solutions, based in Scotland, Coventry and Wiltshire respectively, this project highlights innovation taking place across the country, from seaweed farming to pellet production to end packaging," the company stated in a post on LinkedIn

"We want to thank our funders Innovate UK, BBSRC, and EPSRC for championing sustainable innovation with this award," they add.