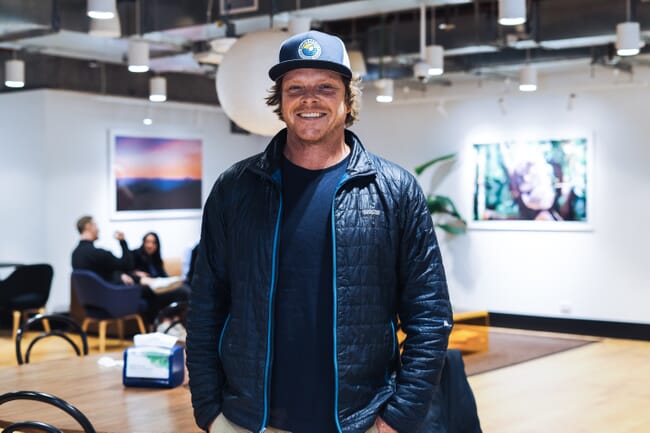 Since its launch in 2016, Seabin has evolved from cleaning harbours, marinas and ports with its simple but innovative "trash skimmer" to becoming a highly sophisticated data-focused operation.
The company's business model evolved in 2020 with a major pivot that has enabled the company to turn environmental data into revenue by partnering with some of the world's largest brands, including Yamaha, IBM, Patagonia, Veolia, Ben and Jerrys, Discovery, JC Decaux and UP Bank. Government clients also include the Australian Department of Defence, City of Sydney, Infrastructure New South Wales and the NSW Port Authority.
Operating a for-profit model, Seabin reached a $1 million milestone this quarter in annual recurring revenue, generated primarily from the sale of impact data. Now it's gearing up for the launch of its new financial data products that will allow the company to scale-up by harnessing its understanding of ocean health and the data industry.
"Our 2020 pivot was significant – we cut loose a business model that included 53 countries to focus on cleaning up entire cities; a free service to our old clients paid for by corporates," said Pete Ceglinski, Seabin CEO and co-founder, in a press release. "This dynamic business model has allowed us to partner with some of the biggest brands in the world and turn our environmental data into real world impact. We're able to offer credible and transparent nature-repair data, adding value to our clients' sustainability portfolios, while holding true to our mission of creating a positive impact on the ocean."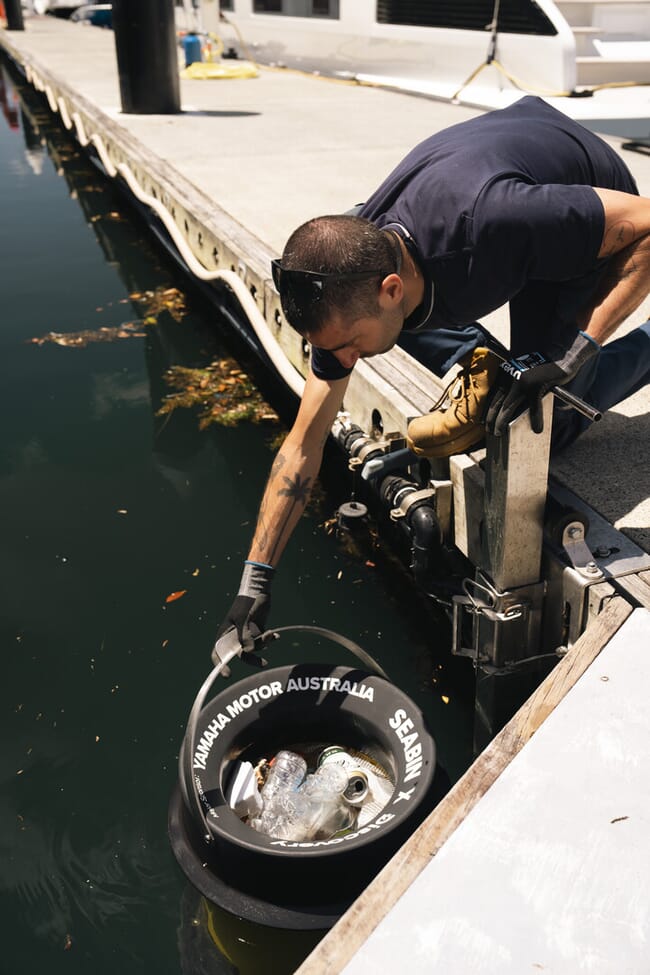 Working in a similar way to carbon credits – but with microplastics instead of carbon – the company's new financial data product will offer valuable insights into ocean pollution. Using Seabin's Pollution Index reporting system, any values-aligned company can buy impact data by supporting Seabin to remove plastics from the ocean and receive detailed impact reports for their marketing or sustainability purposes. Seabin's impact data also opens doors for government bodies and corporations that work with ocean resources to understand the issue of plastic pollution and make better informed decisions, policies and legislations.
Still under development, the new financial model and platform will provide businesses with real-time data on the impact of their investment, along with clear metrics to showcase their values and commitment to sustainability to their customers. The impact data model represents an opportunity for Seabin to continue its mission of cleaning up the oceans, while providing government bodies and corporations with a unique measurement tool of how their campaigns and initiatives are impacting the ocean.
Capturing plastics in ocean trash cans
The Seabin hardware is a core functionality of operations and is a "trash skimmer" designed to be installed in the water of marinas, yacht clubs, ports or any water body with a calm environment and suitable services available. The unit moves up and down with the tide, collecting all floating rubbish – including debris, macro- and microplastics and even microfibres – and skimming the surface of the water by pumping water into the device.
Since beginning their operations in Sydney, Australia, Seabin has filtered over 14 billion litres of Sydney Harbour water, capturing over 100 tonnes of microplastics, plastic fibres and marine litter.
The company has a 10-year plan for their Sydney operation which will see the surface of Sydney Harbour filtered up to four times per year for microplastics. In between December 2022 and February 2023, the Seabin units in Sydney Harbour filtered 2.197 billion litres of water capturing 1,127,852 pieces of litter, which is nearly 13,000 plastic items every day.
The successful pilot in Sydney – originally launched in 2020 – represented the beginning of a world-wide goal to have Seabin operations in 100 cities across the world by 2050. Last year, the company entered the North American market with a city pilot in Los Angeles with units operated and monitored in Marina del Ray, one of the largest man-made, small craft harbours in the world.
To continue scaling its growth, the company is launching its third equity crowdfunding campaign through Birchal. After raising $2.92 million between 2020 and 2012, Seabin are giving individuals with a passion for bettering our oceans the opportunity to own a stake in one of the world's leaders in ocean-based data and technology.