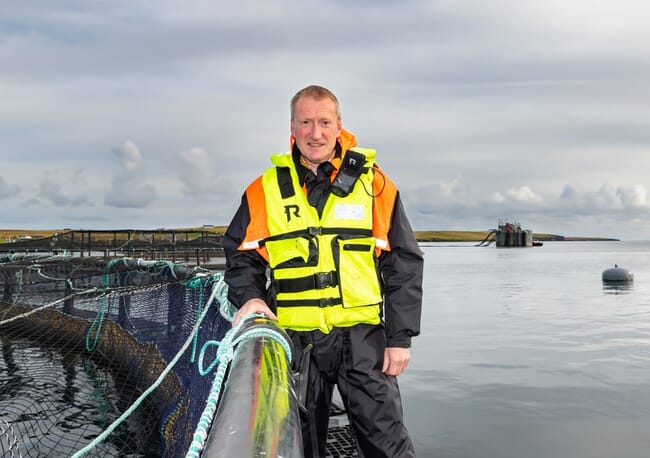 Announced this week, the First Minister's Programme for Government has recognised that aquaculture is "at the heart of many of our communities" and plays a "vital role in our economy".
The government's publication also highlights a vision for the blue economy and the export strength of food and drink. In a letter to Rural Affairs Secretary Mairi Gougeon, First Minister Humza Yousaf tasked her with improving the "policy and regulatory framework for sustainable aquaculture in Scotland".
Salmon Scotland, the trade body which represents the UK's largest food export, welcomed many aspects of the Programme for Government, including a promised 'rural delivery plan'.
"The Scottish Government has rightly recognised the huge economic and rural contribution of the aquaculture sector," said Tavish Scott, chief executive officer at Salmon Scotland.
"We look forward to working with ministers to support the growth of a sustainable blue economy to help feed the world, delivering higher export sales, and creating jobs in rural Scotland," he added.
However, Scott expressed concern about a reference to "next steps" in relation to Highly Protected Marine Areas (HPMAs).
"If the Scottish Government resurrects HPMAs, the negative reaction will be resolute, determined, and considerable," he stated.
The development of HPMAs is part of the Scottish government's plans to preserve Scottish marine and coastal environments, and when deployed are expected to cover around 10 percent of Scottish waters with the aim of protecting ecologically important marine species and recovering ecosystems.