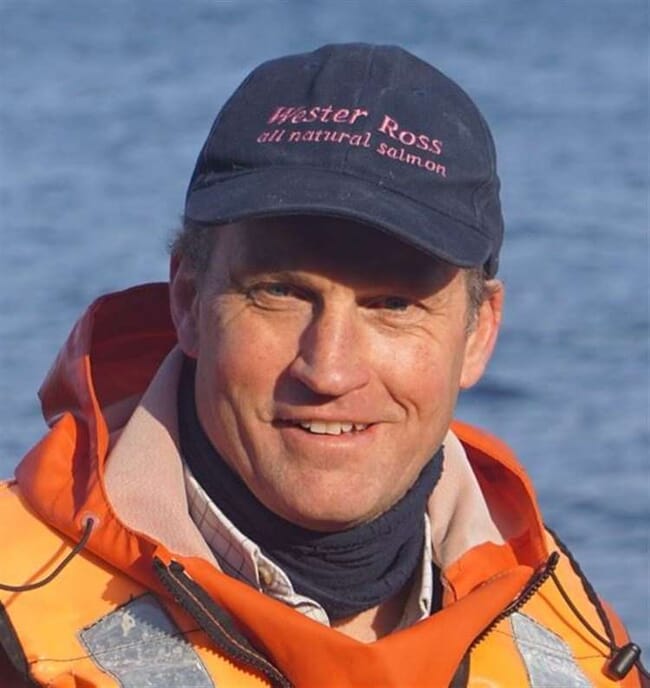 Following a business degree from Robert Gordon University, Aberdeen, Bradley was managing director of Wester Ross Salmon - a company his father Robin co-founded in 1977 - for over three decades. In addition to this role, Bradley was also former chairman of the Scottish Salmon Producers' Organisation, now known as Salmon Scotland.
In June 2022, Wester Ross Salmon was sold to Mowi, one of the world's largest salmon producers, however Bradley continued through the ownership transition as managing director of Wester Ross Salmon.
"Gilpin is such a respected and admired leader, with many farmers having learned their trade from Gilpin directly. His experience spans every part of the business's value chain and is a key reason for the growth and success of the Wester Ross Salmon brand," said Ben Hadfield, chief operations officer at Mowi.
"He is a charming artisan, which is supported by the grit, resilience and know-how needed to meet all the challenges of farming salmon in Wester Ross for over three decades. I wish Gilpin the best for his very well-deserved retirement," he added.
In addition to Bradley's tireless work within the Scottish salmon sector, he also made time to give back to his community. The Wester Ross Salmon Education Trust was founded by Bradley, to help pupils of Ullapool High School achieve their full career potential. The Trust's legacy is a demonstration of Bradley's commitment to invest in the next generation of students who wish to pursue a rewarding career in aquaculture, environmental studies, or STEM subjects.
Looking to retirement, Gilpin expects to spend time with his family whilst finally achieving a sensible work-life balance.
"I am very pleased to have been part of Scottish salmon farming - one of the greatest private sector economic success stories in the Highlands and Islands in the last 50 years. Wester Ross has survived many challenging cycles by having a strong commitment from my dedicated team, some of whom are now third generation," said Bradley, in the announcement of his retirement.
"Our focus on all natural artisan farming practices has created an enviable brand, and our unique approach is greatly appreciated by our long-standing loyal customers," he added.