Scottish Salmon Co claims BAP clean-sweep
The Scottish Salmon Company has become the first salmon producer in Europe to be recognised with a 4-star Best Aquaculture Practices (BAP) certification.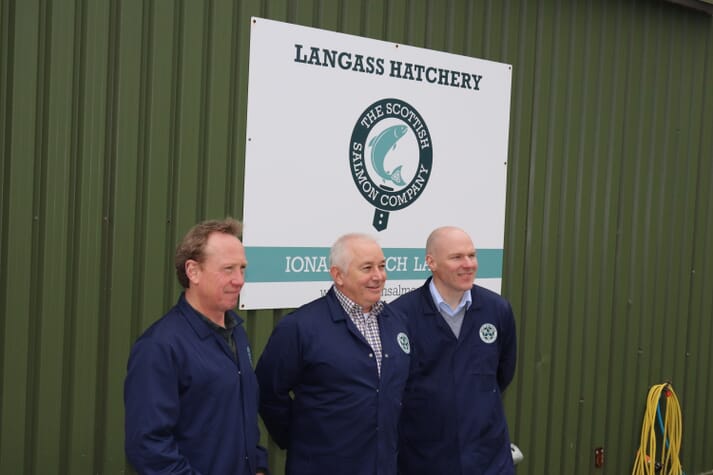 The fourth and final star has been awarded for its freshwater operations. It adds to the two stars the company already held for its processing sites at Marybank and Cairndow, and its marine sites throughout the west coast of Scotland and Hebrides. Last year, The Scottish Salmon Company was awarded a third star for sourcing its feed from BAP certified suppliers. Four stars is the highest designation in the BAP third-party certification programme.
Su Cox, director of The Scottish Salmon Company, said: "Scottish provenance is sought after the world over – consumers want to know where their food has come from and that it is produced sustainably. To be awarded a 4-star BAP certification is testament to the care and commitment that goes in to responsibly farming our Scottish salmon at every stage of the supply chain.
"The BAP seal of approval means our customers can buy our Scottish salmon with the confidence and reassurance that it is of the highest quality and integrity."
Mike Berthet, BAP'S market development manager for Europe, said: "The Scottish Salmon Company has proven its determination to have a fully BAP-certified operation by reaching four-star status.
"This certification recognises that SSC is contributing to a safe and nutritious product that is enjoyed all around the world, while enhancing the reputation of aquaculture as a responsible and sustainable industry."
The world's most comprehensive third-party aquaculture certification programme, BAP is administered by the Global Aquaculture Alliance (GAA) and is compliant with the Global Food Safety Initiative (GFSI), Global Social Compliance Programme (GSCP) and Global Sustainable Seafood Initiative (GSSI).