Sponsor message
New 100% online training course from FishVet Group and Benchmark Knowledge Services on The Health and Welfare of Atlantic Salmon
Scots salmon braced for parliamentary showdown
The Scottish salmon sector is ready for tomorrow afternoon's parliamentary debate on the future of the industry.
The debate follows last year's publication of the Rural Economy and Connectivity Committee's report on salmon farming and the end result could have a major impact on how the sector is regulated.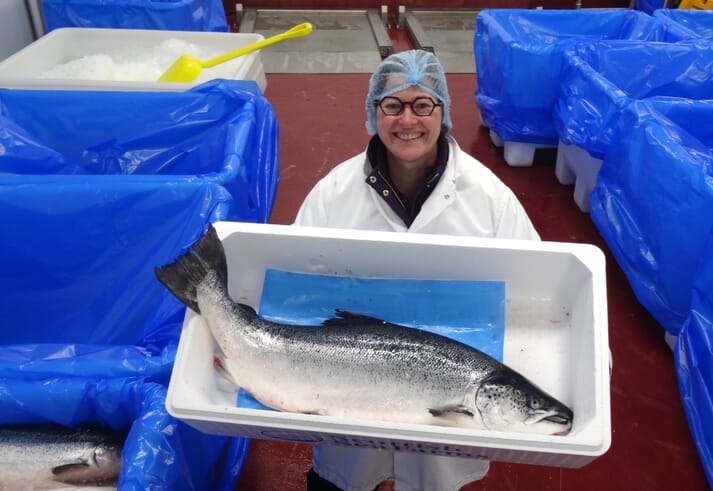 Heather Jones, chief executive of the Scottish Aquaculture Innovation Centre (SAIC), said: "The Scottish Parliament's RECC report into salmon farming reinforced SAIC's view that everyone connected to Scottish aquaculture can agree on the need for the industry to be stable, well-regulated, animal-friendly, and scientifically robust. That's why we welcomed its publication and focus on how aquaculture can deliver benefits to the Scottish economy and local communities.
"Innovation will be a critical part of how we take salmon farming forward and deliver on these ambitions. A great deal of work and investment is already being put into solving aquaculture's challenges, from scaling up the use of cleaner fish to remove sea lice and improving fish vaccines, to developing new diagnostic techniques to assess fish wellbeing. SAIC has facilitated a total applied R&D investment of £39 million from public and industry sources, with more to come.
The Health and Welfare of Atlantic Salmon course
It is vital that fish farm operatives who are responsible for farmed fish are trained in their health and welfare. This will help to ensure that fish are free from disease and suffering whilst at the same time promote good productivity and comply with legislation.
Find out more
"Scotland is a pioneer in global aquaculture – that's a position we want to maintain. The industry provides thousands of highly-skilled jobs to rural communities and produces a premium global export product to very high standards of environmental protection and fish husbandry. We look forward to the parliamentary debate as another step forward for aquaculture in Scotland."