The Aquaculture Stewardship Council (ASC) Salmon Standard requires producers to demonstrate responsible aquaculture to minimise both environmental and social impacts, and requires an unprecedented level of transparency and traceability. The salmon certification programme has grown steadily since its launch in 2012, with 240 salmon farms now certified.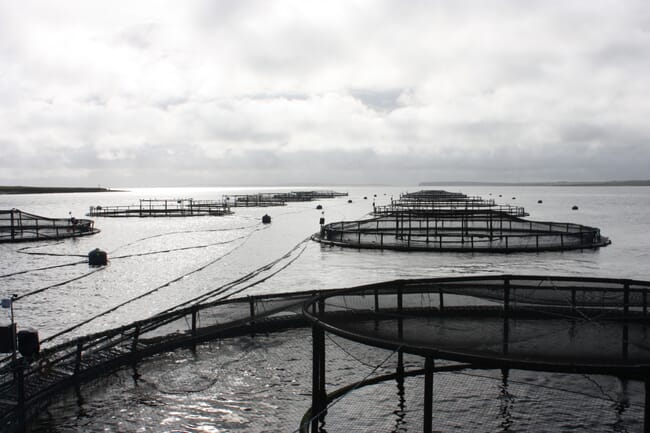 The GSSI benchmark is based on United Nations Food and Agricultural Organization (FAO) guidelines for the ecolabelling of seafood, and aims to give clarity on seafood certification schemes.
"With the ASC's commitment to constant updates and stakeholder engagement, our standard has been a driving force behind improvements in salmon aquaculture. Achieving the GSSI benchmark is further evidence of the strength and the credibility of the standard," said Michiel Fransen, Head of Standards & Science at the ASC.
"The ASC's market-driven approach to improving standards in aquaculture means we are acutely aware how important it is that the industry and consumers understand and have confidence in the certification schemes behind the logos on their seafood.
"The ASC's standards have always included the social as well as environmental impacts of aquaculture for a more thorough measure of responsibility, so we look forward to the development of benchmarking criteria for social compliance schemes through the GSSI-SSCI collaboration."
"This recognition shows that the Aquaculture Stewardship Council Certification and their Salmon Standard is in line with the FAO's guidelines for aquaculture certification. The ASC recognition bolsters the GSSI Global Benchmark Tool in providing the seafood industry with clarity, credibility and choice in certified seafood, and we look forward to extending the scope of recognition and including other ASC Standards in the future," said Herman Wisse, Managing Director, GSSI.
The ASC's programme was judged against performance indicators for governance, operational management, supply chain traceability and auditing.
As well as meeting all of the essential components of the benchmark, the ASC standard achieved 52 'supplementary components' – more than any other aquaculture certification scheme. The ASC's standard achieved 100 per cent of the components in two of the three categories - governance and operational management - as well as 25 supplementary components for the requirements of the standard.
The ASC programme was developed according to UN FAO guidelines and is the only aquaculture certification scheme to be recognised as a full member of the ISEAL Alliance, which requires inclusive and transparent standard setting. It is also the only global aquaculture standard to achieve the yellow 'Good Alternative' rating by the Monterey Bay Aquarium Seafood Watch programme.