Sponsor message
Are you trying to break into aquaculture industry or already working in the field and looking to gain additional expertise for career development?
Salmon farmers sign up for distance learning degree
Thirteen senior fish farm staff from five salmon farming companies have enrolled in the NAFC's new professional development programme in Aquaculture Management.
The 13, including seven from Shetland salmon farms and six from elsewhere in Scotland, are the first to enrol in NAFC Marine Centre UHI's new degree-level Technical Apprenticeship in Aquaculture Management. This programme is the first of its kind in the UK and has been developed by the NAFC in response to demand from Scottish fish farming companies to enable experienced staff to gain a qualification in senior management while still working in the industry.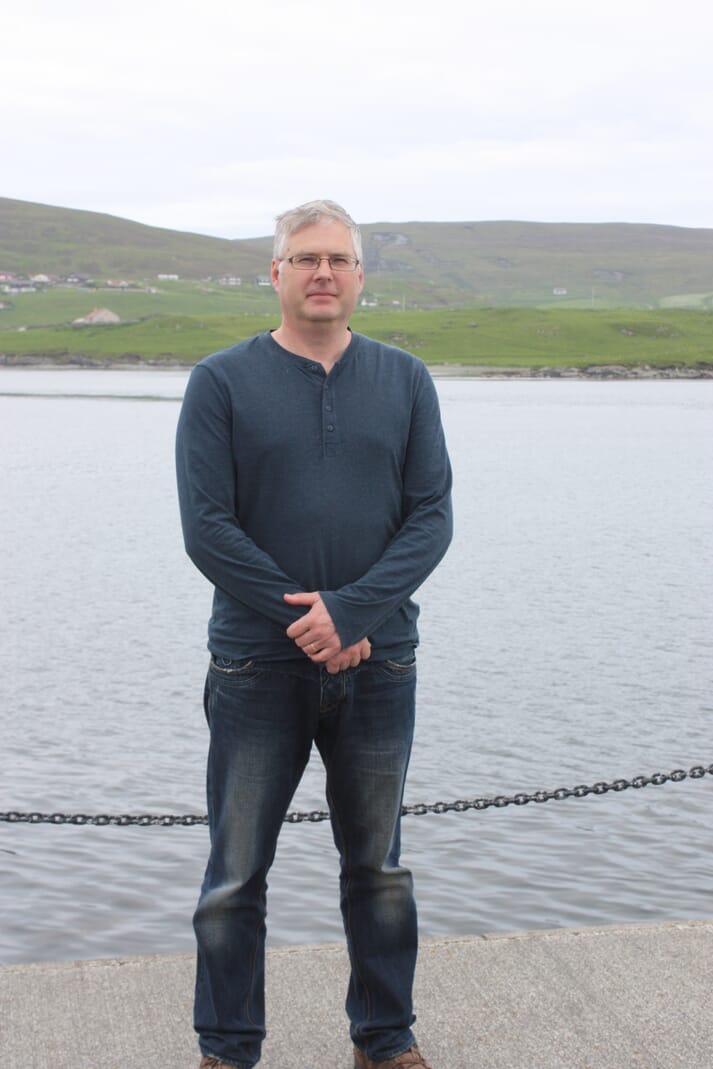 The flexible training programme, which will normally take about 24 months to complete, uses distance learning technology to allow candidates to study at times and places that suit them and which fit in with their work and other commitments. Candidates can enrol in the programme at any time and are supported and assessed by NAFC staff throughout their training. On successful completion of the programme they will receive a Scottish Vocational Qualification at Level 4 from the Scottish Qualifications Authority (SQA), which is equivalent to an Ordinary Degree (SCQF Level 9), as well as a Lantra Technical Apprenticeship Certificate, funded by Skills Development Scotland.
"Following the successful introduction of our Modern Apprenticeships in Aquaculture for new and experienced fish farm staff, we had a lot of interest from aquaculture companies in a training programme for their managers," says course leader Stuart Fitzsimmons. "The Technical Apprenticeship in Aquaculture Management has been designed to meet that need and to provide a progression opportunity for staff who have completed the Modern Apprenticeships. It will allow senior aquaculture staff to gain a management qualification while working in the industry, and building on their existing knowledge, experience and skills. The use of distance learning, supported by NAFC staff, means that people from anywhere in Scotland can undertake this training at times and places that suit them, without having to attend college classes."
The NAFC Marine Centre currently has more than 50 aquaculture staff from throughout Scotland enrolled on its Modern Apprenticeships in Aquaculture at Level 2 or Level 3, with more than 150 having already completed one of these programmes.
New short courses
The Shetland college is also launching two new short training courses for the aquaculture industry:
Capstan Winch Safety Awareness
Jet Washing Safety Awareness
These have also been developed in response to industry demand and complement the Centre's existing suite of short courses covering different aspects of aquaculture operations. Full details of the new courses are available at www.nafc.uhi.ac.uk/aquaculture
Sponsor message
UMass Sustainable Aquaculture Online Courses
Aquaculture is an increasingly important source of safe, nutritious, and sustainable seafood for people worldwide. Globally, aquaculture production must double by 2030 to keep pace with demand. These increases in demand for aquaculture products, food security considerations, and job creation have generated an increased need for skilled workers.
Discover how you can be part of this rapidly expanding industry.