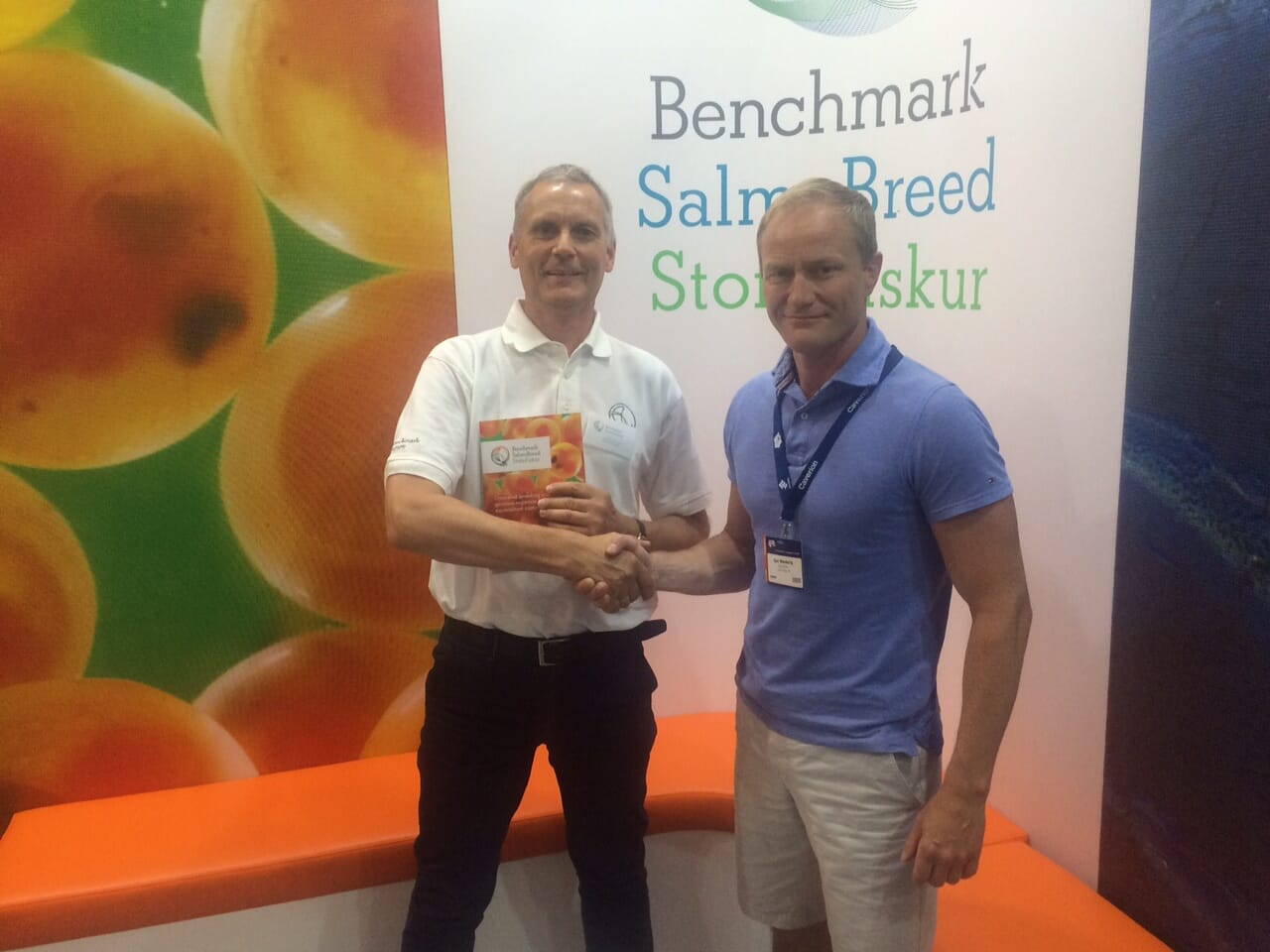 The plant will be the first in Norway to hold the complete production cycle, from broodstock to commercial ova, on land.
"We are very pleased with the agreement, and proud to be the first company in Norway to offer ova produced in a 100 per cent biosafe environment," says Jan-Emil Johannessen, Managing Director SalmoBreed AS.
"The complete production cycle in Salten will be land based, which gives us full control of the bacteriology, viruses and parasites."
Johannessen explains that a biosafe production will open up new market opportunities that are currently not available for Norwegian ova producers.
"In addition to a biosafe environment, the controlled land based production will enable us to deliver ova on a weekly basis, throughout the entire year. We are already doing this from Iceland today, but due to a high demand, we are also looking forward to delivering every week from Norway," says Johannessen.
A new company, SalmoBreed Salten AS is to be established, owned 50/50 by SalmoBreed AS and Salten Stamfisk AS.
The new company will be responsible for projection, construction and operation of the plant.
Chairman of Salten Stamfisk AS, Geir Wenberg is very satisfied that SalmoBreed and their new owner, Benchmark Holdings plc has decided to develop their business in Salten.
The new plant will have a yearly production capacity of 100m ova and will contribute to more jobs in Sørfold. The first phase of construction is expected to be completed by autumn 2017.