The SAIC has appointed a trio of international aquaculture experts to its board, bringing a combined 80 years of experience to the leadership team.
Alan Sutherland, marine director at the Scottish Salmon Company; Alan Tinch, technical director of Benchmark Genetics; and Pieter van West, director of the International Centre for Aquaculture Research and Development at the University of Aberdeen, have been appointed to support the innovation centre's drive towards a more sustainable future for aquaculture.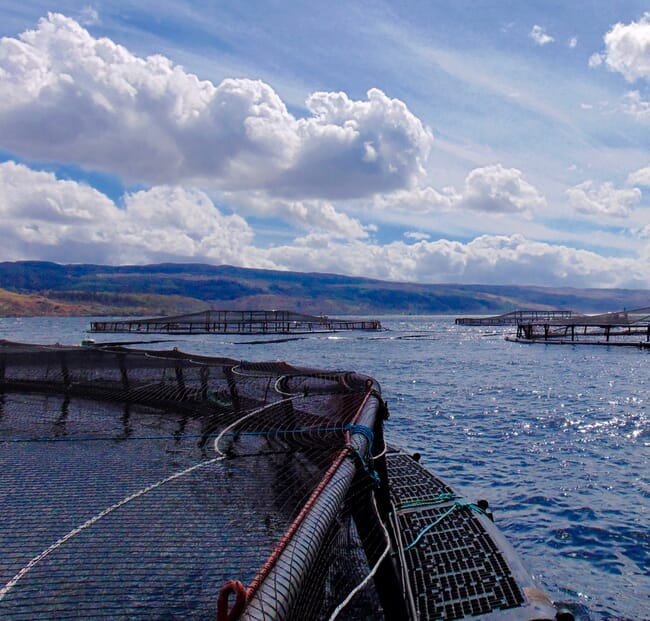 With almost four decades working in the global fish farming sector, Alan Sutherland has a strong track record in business development and senior leadership. He returns to SAIC, having been a founding director when the centre launched in 2014. Alan previously led the Scottish, USA and Canadian divisions of Pan Fish and Marine Harvest – now Mowi – and has held a number of external board and committee positions, including the Scottish Salmon Producers Organisation, Scottish Aquaculture Research Forum, African Century Foods and VeroBlue.
Alan Tinch is a specialist in advanced livestock breeding and genetics and is the current technical lead for Benchmark Genetics for its global breeding programmes for aquatic species. He has over thirty years' experience managing commercial research and development projects across aquatic and terrestrial species – currently working on Atlantic salmon, shrimp and tilapia – with a strong focus on innovation and development in Scottish aquaculture.
In addition to joining the SAIC board, Pieter van West has been appointed to the innovation centre's Independent Scientific Panel as deputy chair. Pieter has an extensive academic background as part of the International Centre of Aquaculture Research and Development and the School of Medical Sciences at the University of Aberdeen. He is also an elected fellow of the Royal Society of Edinburgh.

Commenting on the new appointments, David Gregory, chair of SAIC, said: "Our three new board members will be great additions to the leadership team. They are industry stalwarts, widely respected across the sector, and share SAIC's passion and vision for driving sustainable growth of aquaculture in Scotland and beyond. Each of our new board members will bring valuable knowledge and experience to the table, with international expertise in multi-species aquaculture, academic know-how and a track record of collaborating across industry and applied science.
"Greater collaboration will play a key role in supporting the aquaculture industry to meet the rising demand for quality, sustainably sourced protein. By fostering collaborative networks, we can help Scottish aquaculture to thrive with new technology and cost-effective, sustainable, data-led ways of working that can future-proof the sector, particularly amid the ongoing challenges of Covid-19."