With a career spanning more than three decades in the global livestock health and welfare industry, Professor Fitzpatrick will head the committee after joining as member in 2015. She will replace Professor Geoff Simm, who chaired the SISP for two years.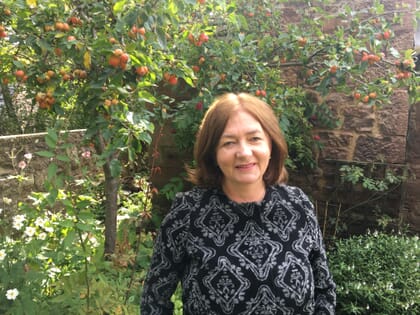 A dedicated and dynamic leader, Professor Fitzpatrick was made a Fellow of the Royal Society of Edinburgh in 2007 and was awarded an OBE for services to animal health and science in 2014. She was also the recipient of the 2014 British Veterinary Association's prestigious Chiron Award for her exceptional contribution to veterinary research.
Professor Fitzpatrick is also Scientific Director and Chief Executive of the Moredun Research Institute, a role she has fulfilled since 2004. She has been Chair of Food Security at the University of Glasgow's College of Medical, Veterinary and Life Sciences since 2010.

Professor Fitzpatrick said: "It's a great honour to be the first female chair of such a pioneering organisation. Aquaculture is one of Scotland's fastest growing sectors and there has never been a more important time to ensure the industry is heading in the right direction. With innovation becoming even more critical to delivering sustainable growth, I'm keen to help build on Scotland's position as a global leader in driving aquaculture forward."
Heather Jones, Chief Executive of SAIC, added: "Professor Fitzpatrick's new role as chair was a natural progression. Her passion for animal welfare and diverse insights into UK funding means she is well placed to take forward our ambitious vision for the SAIC Independent Scientific Panel. Not only will she be responsible for earmarking crucial funding for some pioneering projects, but she will play a key role in the strategic direction of the panel as we look to bolster our team of experienced members."
The SISP was designed to offer independent, scientifically-sound assessments of research and development projects in aquaculture at various stages from application, delivery and evaluation. The panel consists of respected experts from across the globe whose specialisms cover complementary areas, ranging from environmental impact to animal health and nutrition.