Retailer warns of "expensive, time-consuming... and onerous" Scottish salmon farming regulations
Scotland's salmon farming industry is suffering from overly stringent regulations and risks falling behind the salmon sectors in Norway and Chile, according to one of the UK's leading seafood retailers.
This was one of the key messages in Marks & Spencer's letter to the Rural Economy and Connectivity Committee, which was submitted this week.
The retailer, which sources around 10,000 tonnes of salmon a year from Scottish Sea Farms – which it sells under the "iconic" Lochmuir brand - stresses that "farmed salmon is our most important seafood raw material by both volume and value".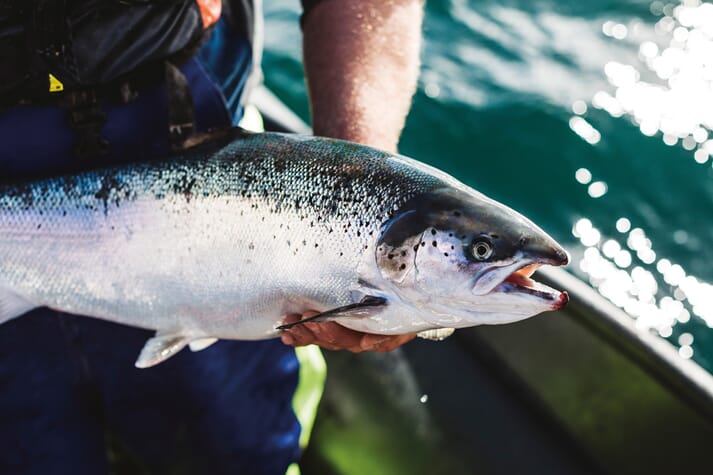 However, while they agreed that the industry must keep on top of environmental and biological challenges, they also expressed their belief that it needs to upscale in order to compete - both nationally and internationally.
In the words of the retailer: "We are also concerned about the lack of efficiency of some production sites in Scotland, often driven by their small scale and their inability to expand.
"It is already the case that Scottish salmon farming operates in a strict regulatory environment, with very stringent governance and planning processes, which means that compliance can be expensive, time-consuming and at times onerous for farmers. Therefore, we need to ensure there is an appropriate balance found between maintaining strong regulation in Scotland whilst not stifling industry investment and innovation in the salmon aquaculture sector, which might risk the industry falling behind its salmon competitors such as Norway and Chile.
"To this end, we wonder whether a review of the planning and farming consent process could be undertaken, to determine the potential to improve efficiencies and costs of production in Scotland, as this might help Scottish salmon farmers to be more globally competitive in the future."