The turnaround in fortunes – according to the group's H1 report – was caused by improved trading, a reduction in finance costs in the period as a result of foreign exchange movements in USD denominated borrowing and a £9.2m tax credit (H1 2017: £0.7m) due to reduction in the tax rates in Belgium which reduced the deferred tax liability on intangibles from the acquisition of INVE.
Operational highlights
Highlights from the period include the continuation of commercial scale field trials of Benchmark's new trial sea lice treatment – delivered through its Cleantreat system – continuing in Norway, increasing interest from leading producers.
The report also mentions a 16 percent revenue growth in the group's advanced nutrition division, driven by high demand for specialist diets and health products in most markets and particularly in India; an 11 percent increase in revenues for genetics products and the construction of additional capacity at Salten progressing on time for production of ova in Q3 2018. Most recently, on 8 June, the group announced a £19 million breeding and genetics joint venture with Empresas AquaChile.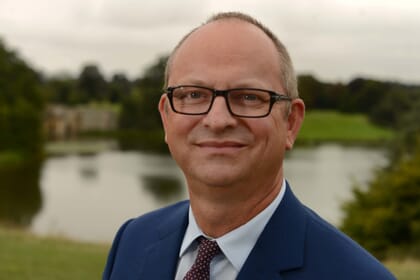 Malcolm Pye, CEO of Benchmark, commented: "The group has delivered good organic revenue growth and improving profitability on an adjusted basis, while we continued to invest in our pipeline of new products and infrastructure."
"The outlook for the group is positive as the drivers for our business are stronger than ever before, with continued growth in aquaculture and increasing recognition from consumers, producers and regulators of the need for sustainable solutions to enable future growth.
"Overall, we remain on track to achieve our expectations for the current year, and are confident of Benchmark's capacity to generate attractive returns in the years to come."
Financial highlights
The group reports that revenues for the period rose by 9 percent, to reach £75.7 million, despite movements in foreign exchange rates. Using the same rates experienced in H1 2017, revenue increased by 17 percent.
Adjusted EBITDA increased by 91 percent, to reach £6.3 million (H1 2017: £3.3m) driven by revenue growth in higher margin nutrition and genetics products (and despite a £2.1m reduction in its animal health division.
Meanwhile debts increased to £41.3m as expected, primarily due to £15.1m capital expenditure, including £8.6m investment in the company's egg production facility in Salten and investment associated with the field trials of the new sea lice treatment. Net debt includes £18m ringfenced non-recourse debt to fund the Salten facility
Peter George, who was appointed as Chairman of Benchmark in May, commented: "Having joined the Board in May, I have been impressed with Benchmark's range of products, its scale and global distribution network, and its reputation and relationships in the industry. Put this together with the drive and energy of the management team and it is clearly well placed to take advantage of the strong growth fundamentals in its market.
"I look forward to helping to deliver shareholder value as we continue to develop the Group's leading position in aquaculture."
The company's interim H1 report will shortly be available to view on www.benchmarkplc.com.