What inspired Gael Force to come up with the SeaQurePen concept?
The inspiration came from a period of collaboration and research with fish farmers. We considered multiple locations and farming conditions in order to dig deep into the challenges that they were facing with pen systems then our design team set about working on a range of ideas around how to deal with challenges of high maintenance in pens, pen furniture and clutter, and reliable net winch design. The end result is a system that can be used in more exposed sites with less risk of damage and need for maintenance.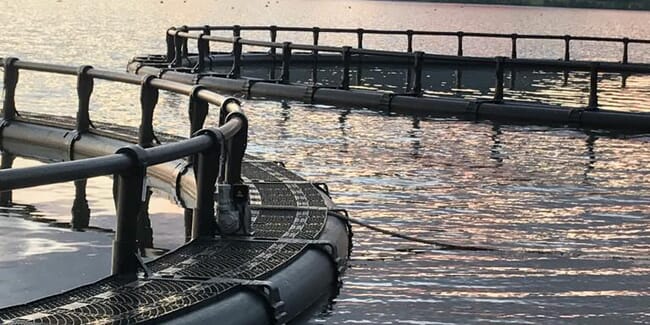 Who turned this vision into reality?
We were able to lean on our own knowledge and expertise extending from over 30 years involvement in the aquaculture sector, plus we were able to rely on over 60 years of experience in engineered PE plastics through our group company, Gael Force Fusion.
Can you describe three stand-out features?
Service distribution: the SeaQurePen bracket has been designed with ducting that provides hazard-free distribution of power, air and communication systems around the pen without the need for messy cables or hoses tied around the pen. Access to sub-surface utilities and connections can then be safely made via the unique hinged service deck.
SeaQurePen's all-plastic base has been tested beyond the extremes of operational loading and has been specifically designed to meet and exceed the Scottish Technical Standard for Aquaculture.
Our new SeaQureLift net winch, system which has been designed for many years of reliable service in rugged marine environment. Uniquely, each winch has an emergency stop button and we have included tie rods into the design to solve a common annoyance on other winches where ropes are prone to jumping off. Also, the location of winch on the pen allows for clear and safe access around the pen for personnel.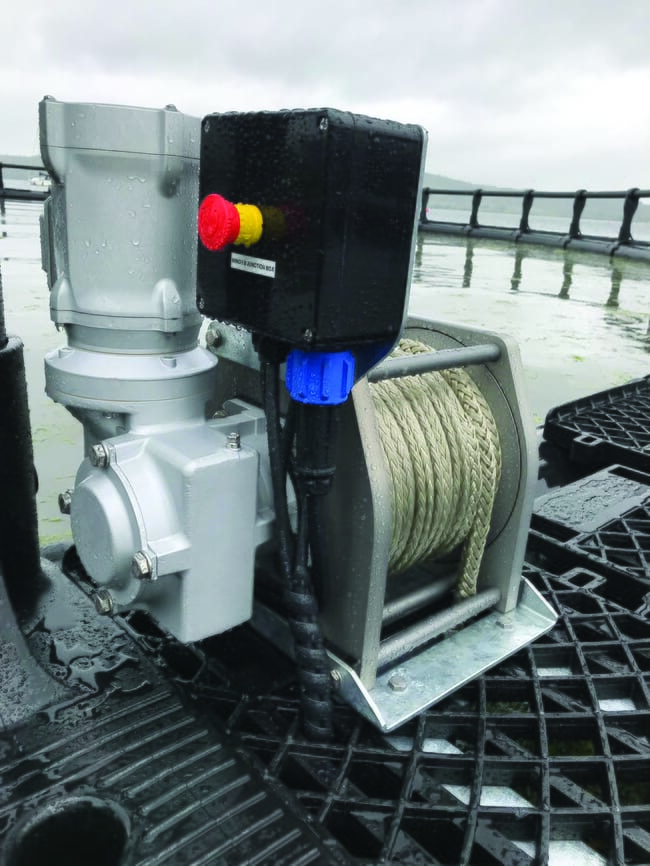 What interest have you had in the system so far?
When we started talking to our customers in Scotland about SeaQurePen this year there was immediately a high level of interest. So far, we have successfully obtained orders from two companies with production of the first pens well under way.
What are your ambitions for Aqua Nor?
We will be grasping the opportunity to showcase SeaQurePen on the world stage – it feels befitting that we are officially bringing the pen to market in this way considering the high level of work and expertise that has contributed to the development. We really want to leave Aqua Nor next week knowing that SeaQurePen has gone onto the industry's radar as a superior, integrated and highly robust pen system.
Do you have any other aquaculture product launches in the pipeline?
Our SeaQurePen development is the foundation for lots of new innovation, not only in the pen system, but extending further to integrated farm design... but more on that in the coming months!