The global innovation launchpad for New Zealand aquaculture – led by Hatch Innovation Services in partnership with New Zealand Trade and Enterprise: Te Taurapa Tūhono (NZTE) – will deliver top-quality coaching and networking to help the companies scale up and maximise their global potential.

The final cohort was chosen after an open call for applications, which closed on 22 April, with applicants assessed jointly by Hatch and NZTE. The five businesses confirmed as participants in the launchpad programme are:
The cohort will now join an intensive market entry programme of mentorship, tailored market training and support over coming months, delivered online by Hatch, NZTE and a variety of international aquaculture experts.
Tanja Hoel, of Hatch Innovation Services, says the quality of applications is testament to the potential of New Zealand innovation in the global aquaculture industry.
"I'm impressed by the level of innovation we have seen from the companies applying to the programme. I had the great pleasure to visit New Zealand late last year, meeting with several companies and innovation players. I'm really excited to be working with these companies over the next weeks to bring forward new tech solutions to support the sustainable development of the aquaculture industry," she reflects.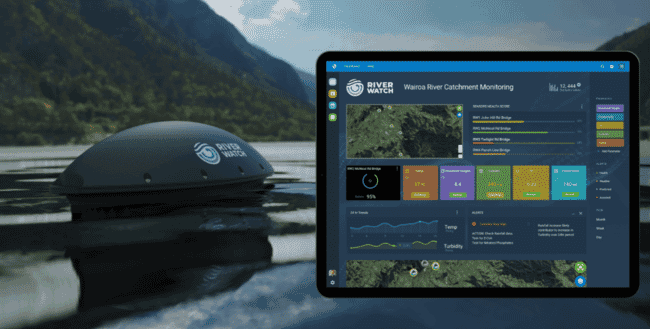 Cohort participants will also travel to the world's largest aquaculture trade show, AquaNor, in Norway in August 2023, offering the chance to engage directly with elite companies and organisations across the global aquaculture industry. Interest is also being sought in a wider New Zealand delegation to AquaNor to support the cohort and explore opportunities for the industry more widely.
The launchpad programme forms part of NZTE's work in support of the Agritech Industry Transformation Plan (ITP), which aims to grow the agritech sector towards contributing $8 billion to the New Zealand economy by 2030.
Government support is led the Ministry for Primary Industries (MPI), with support from MBIE, NZTE and Callaghan Innovation, working alongside key industry body AgriTech New Zealand.
The programme also dovetails with the New Zealand Government's Aquaculture Strategy, which includes actions to promote investment in innovation and to accelerate the development of new technologies that support sustainability and productivity in aquaculture.