From its base in Irapuato (Guanajato) the company has been servicing customers for more than 50 years and established a deep understanding of the Mexican market.
Jose Luis Laparra, General Manager Nutriad Mexico is excited about the growth opportunities the Mexican and Central American market offers: "Mexico ranks amongst the top 5 feed producers in the world. Although producers have been operating under challenging market conditions for several years, we feel that our proven solutions support our customers addressing issues on nutrition and health."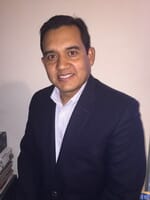 Jorge Cruz graduated as veterinarian from Antonio Narro Autonomous Agricultural University, obtained his MC degree on Animal Reproduction from the same university and completed his Phd in Animal Nutrition at the University of Chihuahua. With a track record of in field support as an independent consultant, as well as a technical manager in the feed additives industry, Dr. Cruz is well positioned to support customers in the region.
Stated Dr. Cruz: "I am thankful for the opportunity to join Nutriad. The additives portfolio of Nutriad, backed by years of scientific research, will help me to continue supporting producers improving health and nutrition and thus results. With my strong background in ruminants, I will strive to help Nutriad realize its ambitions in the dairy and beef sector."
Nutriad, headquartered in Belgium, provides feed additives and services to over 80 countries worldwide through a network of own offices and distributors, supported by 4 application laboratories and 5 manufacturing facilities located on 3 continents. Find out more at http://www.nutriad.com