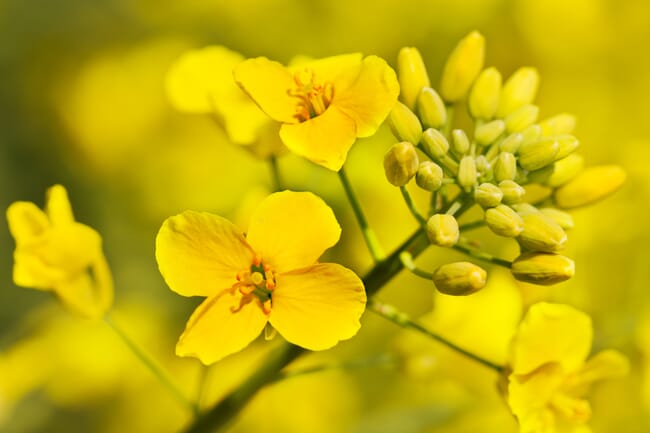 More than 45 million acres of canola are planted worldwide, and Botaneco aims to increase its value for uses including aquafeed ingredients.

"Canola is a vast, underdeveloped reservoir of highly nutritious plant protein," said David Dzisiak, chief operating officer of Botaneco. "The conventional industry currently focuses on extracting oil from oilseeds like canola, but most of the players in the space are using processes that ignore the value of protein in the seed and limit its potential."
Today, most canola seed is processed by being crushed, heated, and crudely extracted in a way that denatures the seed's proteins and destroys oleosomes (the oil storage structures inside oilseeds). This dramatically limits canola's unique value and nutritional content, leaving commoditised canola oil and low-value livestock feed meal behind.

Botaneco has developed a clean, recyclable, water-based manufacturing platform technology that unlocks new value for canola.
"Our novel processing technology enables us to grow the market for canola and all its co-products," said Dzisiak. "We have identified the impact the crop could have on markets outside of traditional oil and feed meal."
One of these new industries is aquaculture feed, a sector seeking new feed protein sources, like canola, to support its rapid growth.
"There is a growing global trend toward health and wellness that is increasing demand for alternative proteins and aquaculture feed ingredients," said James Szarko, president and CEO of Botaneco. "Because of the manufacturing platform we have developed, our canola protein concentrates can fill the need as industries like aquaculture search for new, sustainable feed sources to support shrimp and salmon - two important and growing foods for human diets globally."

The market for shrimp and salmon has experienced significant growth over the past few years, currently valued at $10 billion. This trend is projected to continue in the coming decade, driven by the increasing demand for high-quality seafood products worldwide. With the call for aquaculture feed expected to double by 2050, shrimp and salmon farmers are actively seeking out new, innovative solutions like canola to boost the production of aquaculture feed cost-effectively.
"Our Alofin product is a unique alternative for traditional fish meal and soy offerings for salmon and shrimp feed," continued Szarko. "We're excited to be able to deliver this new opportunity to fish farmers and feed producers as we see demand for salmon and shrimp continue to expand rapidly across the globe."