In one of the most thought-provoking talks at the Fifth Conference on Recirculating Aquaculture, which kicked off in Sunndalsøra today, Frode Mathiesen, freshwater production director of Grieg Seafood BC, warned: "If politicians give too many incentives, these will start being used in other countries such as China, Argentina, South Africa, Brazil and the Falkland Islands."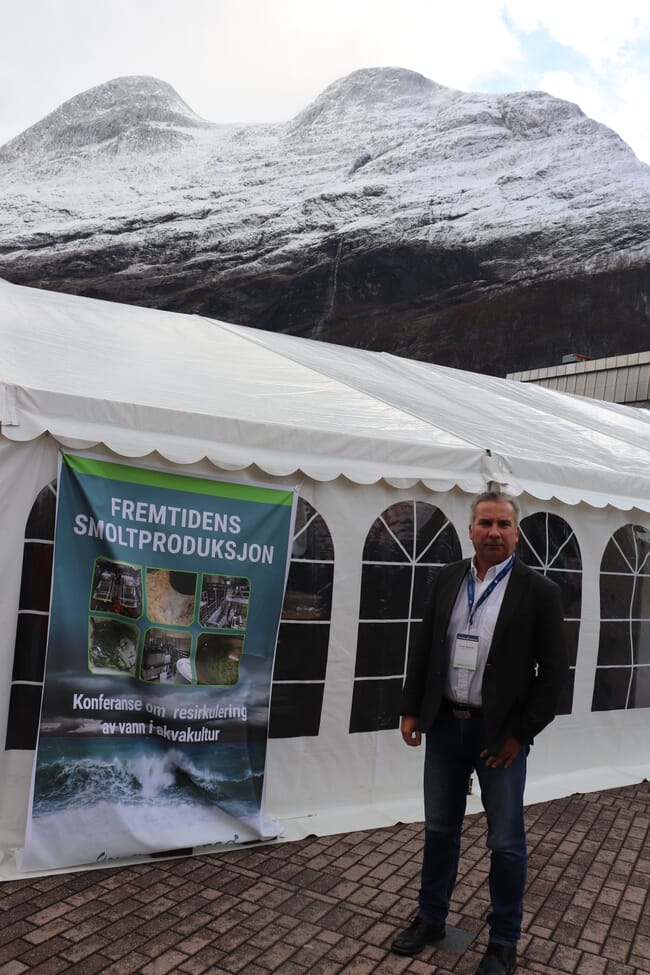 "The challenge I put to politicians is to let us make sure we utilise Norway's advantages, otherwise we could end up being a mere provider of technology [to farms in other countries]," he added.
His talk focused on the relative merits of conventional, land-based, offshore and closed-containment production systems and he predicted that, despite the proliferation of plans for more land-based grow out salmon production systems across the world, Norway was unlikely to be home to more than just "pilot scale" RAS system producing 5,000 - 10,000 tonnes a year.
Meanwhile, he predicted that any truly large-scale salmon RAS will be in the most heavily populated parts of the globe, such as China and India, while the current system of using RAS to produce smolts/post-smolts and then on-growing in open pens would persist in Norway for the foreseeable future.

"The big [RAS] units will be where people live, there is no reason for them to go up north," he predicted.
"I believe that RAS [production of market sized salmon] will account for 10 percent of today's capacity for salmon production in Norway today" – ie the equivalent of about 120,000 tonnes – he explained.
He also pointed to the fact that many consumers would see RAS production as being akin to the battery production of livestock such as chickens.
"I have no doubt that [land-based] fish farms will face the same challenges a free range versus not free range egg production," he said.

Meanwhile, he continued, Greig would continue to focus its resources on its existing licences and ensuring they were as productive as possible. In some areas, such as Rogaland in Norway, he said that this would be done by increasing the size at which post-smolts were put to sea – "to 600, 700 and possibly even 800 grams" while they planned to put them to sea at more conventional sizes in their other core areas – Shetland, Finnmark and Canada.