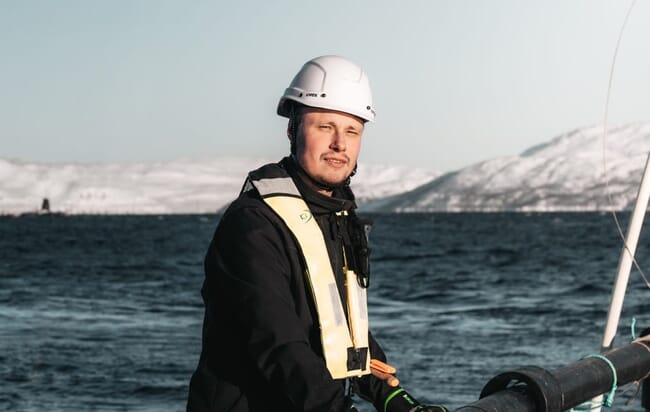 Aquatech company Bluegrove competed with more than 800 companies from 30 different countries for financial support from the EIC. Bluegrove's Welfare Shield technology specialises in early detection of health and welfare issues in farmed fish, allowing producers to take immediate action. This will help reduce the risk of disease outbreaks and lower treatment costs, while promoting healthy fish growth.
"Brussels' decision to support technological advances that combat stress and disease in farmed fish is proof of their commitment to animal welfare," said Bendik S Søvegjarto, CEO of Bluegrove, in a press release.
"With our technology, fish farmers can observe fishing behaviour in ways that were never possible before and thus gain knowledge and insight that streamlines operations," says Søvegjarto.
The aquaculture sector's efforts at adopting and improving monitoring technology are part of a push to boost productivity, animal welfare and environmental stewardship.

The EU's funding package includes a grant of €2.5 million and a planned investment of €1 million.
"Both the aquaculture industry and investors in aquaculture appreciate Brussels' active commitment and support for an increasingly sustainable aquaculture where fish and nature are treated with respect," says Søvegjarto.
Read more about this story here.
*Bluegrove is part of Aqua-Spark's investment portfolio along with Hatch, but The Fish Site retains editorial independence.