Norway moots 40 percent tax for the country's largest trout and salmon farms
The Norwegian government has proposed introducing a new 40 percent "resource rent" tax on the country's largest producers of salmon and trout, with effect from 1 January.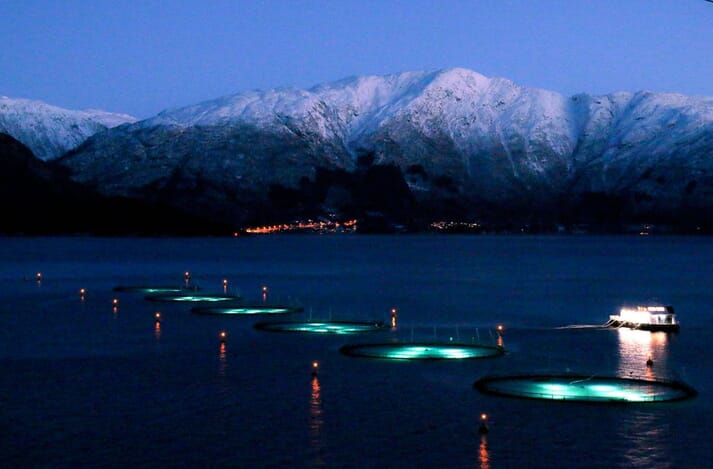 The proposal has been sent out for consultation today and has caused share prices of the country's leading publicly traded salmon farming firms - Mowi, Leroy Seafood, and SalMar – to nosedive by up to 19 percent.

However, farmers who produce less than 5,000 tonnes per year – over two thirds of the country's producers – are likely to be given an exemption.
The rationale behind the new tax is based on the sector's use of public resources, and already applies to sectors such as hydroelectric power stations that profit from state assets. Previously proposed in 2019, it is back on the agenda following the rise in the costs of the provision of public services that is affecting all of Europe as a result of the Russia-Ukraine war.

Municipalities close to the farms are likely to benefit the most, as Norway's Finance Ministry explained in a statement. "A key element of the proposal is that the local communities which make natural resources available should be guaranteed a share of the resource rent. The tax revenues are estimated to be between NOK 3.65 and 3.8 billion [$347 million to 361 million] and the government is planning for half of this to go to the municipal sector."
The government said those farms operating under the development licence initiative, which are testing new technology, will be immune from the new resource rent tax.
Commenting on the proposal Linda L Aase, CEO of SalMar, said in a press release: "This is a tax on aquaculture companies creating value and workplaces on the coast of Norway. A tax like this will have significant negative ripple effects for all adjacent industries of the aquaculture industry and the jobs it creates. SalMar will revert with additional information on the consequences of such taxation for our group operations once further details of the new tax have been clarified."
Hatch Blue Norway´s general manager, Tanja Hoel, told The Fish Site: "The profitability of Norwegian salmon farming has led to high investments into innovation and technology development. The industry has been a primary driver for aquaculture innovation and sustainability building up the capacity of important suppliers to the global industry in terms of more sustainable feed, fish health and sustainable solutions. The Norwegian Government's proposal will therefore not only have an impact on the Norwegian salmon farming industry, but globally in terms of investing into new sustainable solutions. Another aspect is that aquaculture is a key industry for the coastal communities, and salmon farming companies have invested a lot into the local communities and several of the largest coastal communities in Norway who are hosting salmon farms are now very concern about the local community impact.