Sponsor message
Are you trying to break into aquaculture industry or already working in the field and looking to gain additional expertise for career development?
New Vessel Sets Off for International Bottom Trawl Survey
NETHERLANDS - The RV Cefas Endeavour has commenced an 18 day charter to the Government of the Netherlands organisations Rijkswaterstaat (RWS) and the Institute for Marine Resources & Ecosystem Studies (IMARES), with local mobilisation in Scheveningen (Netherlands).
The 74 metre multi-disciplinary research vessel will participate in International Bottom Trawl Survey (IBTS) operations in the North Sea, in collaboration with vessels from other European agencies, under the auspices of the International Council for the Exploration of the Sea (ICES). The objective of the survey is to collect data for the assessment of fish stocks (e.g. cod and plaice) and to investigate changes in the ecosystem.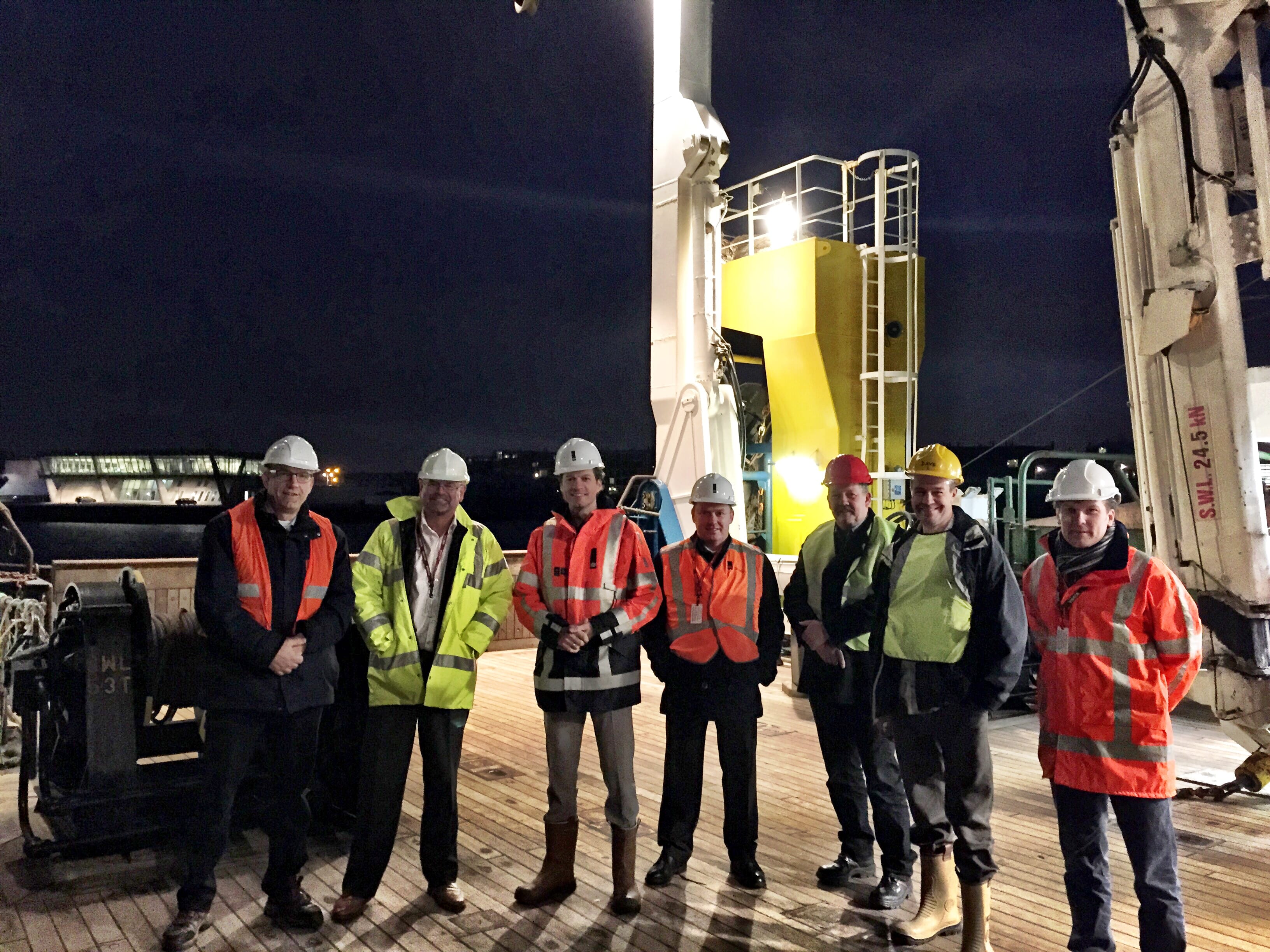 Steve Addison, Commercial Director at Cefas commented: "The Cefas Endeavour is ideally suited to this type of opportunity as she can deliver many scientific activities during the same survey. She is able to deploy a variety of commercial fishing gears in tandem with water column and seabed acoustic data acquisition and this makes her particularly attractive to customers who require multidisciplinary services from a single vessel.
"Our reputation for excellent data quality is complemented by RV Cefas Endeavour's bespoke capabilities, in addition to our substantial expertise in IBTS operations. Cefas utilise the vessel to undertake these surveys on behalf of the UK Government, so we are well placed to assist other countries in undertaking similar survey activities. We are looking forward to working in partnership with the Government of the Netherlands and hope that this first international charter could lead to further collaborations of this kind."
David van Baarle, Managing Director, RWS added: "As part of the RWS long term strategic plan to upgrade and renew our fleet Tridens is currently undergoing a major refit which will significantly enhance her capabilities as a Research vessel. In the interim we decided to use an alternative platform to meet the research function usually undertaken by Tridens and after careful consideration of the market we decided on Cefas Endeavour. This project builds on a successful track-record of partnership-working with Cefas and provides us with an opportunity to develop this further in the longer-term."
Sponsor message
UMass Sustainable Aquaculture Online Courses
Aquaculture is an increasingly important source of safe, nutritious, and sustainable seafood for people worldwide. Globally, aquaculture production must double by 2030 to keep pace with demand. These increases in demand for aquaculture products, food security considerations, and job creation have generated an increased need for skilled workers.
Discover how you can be part of this rapidly expanding industry.