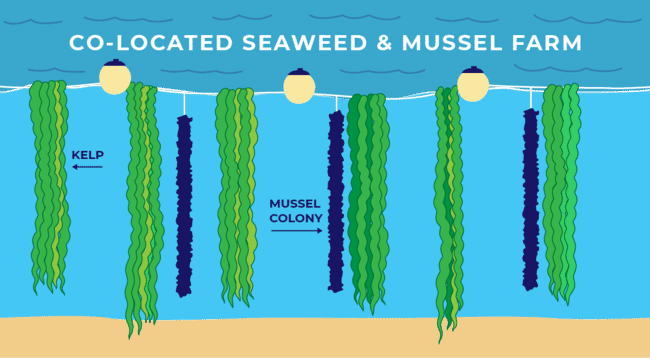 This collaborative project between researchers from the Blue Economy Cooperative Research Centre (CRC) and the University of Wollongong and local industry leaders will look at how social, economic and cultural values can inform the emerging seaweed farming sector and evolving shellfish farming in waters off the south coast of New South Wales (NSW).
Shellfish farming dominates Australia's regenerative farming footprint. However, Australia's coastal waters are home to thousands of native seaweed species and offer the potential for a thriving seaweed industry.
The research project will examine the potential to further develop regenerative farming in the waters off the south coast of NSW, including optimising marine space through the co-location of seaweed and shellfish on the same sites.

The project team will work alongside community, Indigenous rights holders and other marine estate users to understand what matters to them when it comes to growing the blue economy, and what is needed to address community sentiment and grow community support for regenerative aquaculture.
Angela Williamson, director of blue policy and planning at Blue Economy CRC, said in a press release: "Working with community and industry leaders at the onset of an emerging industry allows a deep exploration of what contributes to social licence and how new and emerging industries like seaweed farming can work in partnership with local communities to maximise environmental, social and economic benefits from day one."
Dr Michelle Voyer from the University of Wollongong added: "Our role in this collaboration is to conduct research which will explore how communities feel about these new activities, and identify how these businesses can work with local residents to share the benefits of the developments and address any areas of concern."
A series of community-focused activities and events are planned over the coming months including a phone-based survey and open community information sessions. These activities will be a chance for the project team to listen and learn from local community experiences and aspirations. The results will form advice to industry and government partners about potential pathways for meaningful and genuine collaborations when they undertake formal impact assessment and approval processes.
Find out more about the project on the Blue Economy CRC website.