ImpactMarine is developing a portfolio of controlled-environment aquaculture facilities using RAS technology to produce a variety of species. Based in Switzerland, ImpactMarine is currently actively developing four sites in the eastern Mediterranean, Oceania and southern Africa, which are due to produce either salmon or sea bass and are scheduled to be operational within 5 years.
Graintec has designed and delivered aquafeed factories and feeding solutions to the commercial aquaculture industry for more than two decades and now aims to become a "leading global supplier of land-based fish farming based on RAS technology".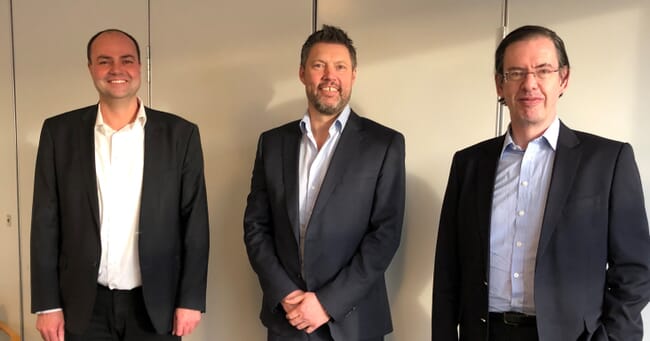 As a result of the strategic cooperation, the companies plan to work together to develop and deliver a minimum of four facilities.

The cooperation will provide Graintec with early mover access to new markets for RAS and a partner for the joint development, testing and deployment of future technologies, as well as a committed pipeline of projects. ImpactMarine will benefit from the committed access to design and development resource for future projects, as well as access to new aquaculture developments and shorter development lead times.
"We are very excited to partner with ImpactMarine. They have an ambitious plan and a business model with a fantastic ESG (Environmental, Social & Governance) proposition. The strategic cooperation provides a strong foundation for us to deliver on our commitment to develop reliable and sustainable farming solutions to support the production of better fish for more people," said Michael Mortensen, CEO of Graintec in a press release.
"The strategic cooperation agreement with Graintec is an important step in the development of ImpactMarine. Having a long-term agreement with Graintec provides ImpactMarine with access to industry leading expertise in RAS and will also ensure that we are able not only to deliver our immediate plans but also that both we and Graintec are recognised as leaders of the blue revolution over the coming years," added David Hampton, CEO of ImpactMarine.