Sponsor message
New 100% online training course from FishVet Group and Benchmark Knowledge Services on The Health and Welfare of Atlantic Salmon
New Gyrodactylus Salaris Outbreak Detected in Norway
NORWAY - A new outbreak of Infection with Gyrodactylus salaris has been reported in Rana river, Nordland.
In total, 12 cases were found in a wild juvenile Atlantic salmon population and 30 fish have been destroyed.
Treatment of infected fish is being considered.
Gyrodactylus salarisble first demonstrated in Rana river in 1975, then the parasite spread to Bjerke (1980), Røssåga (1980), Bardalselva (1989), Sanna River (1989) and Slettelva (1993)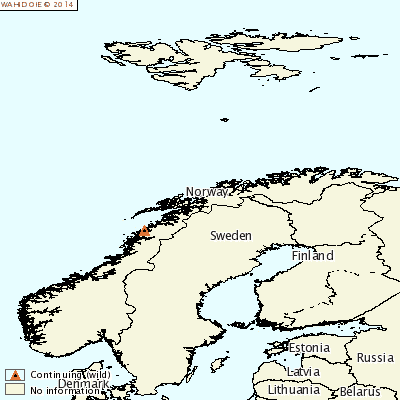 The Health and Welfare of Atlantic Salmon course
It is vital that fish farm operatives who are responsible for farmed fish are trained in their health and welfare. This will help to ensure that fish are free from disease and suffering whilst at the same time promote good productivity and comply with legislation.
Find out more