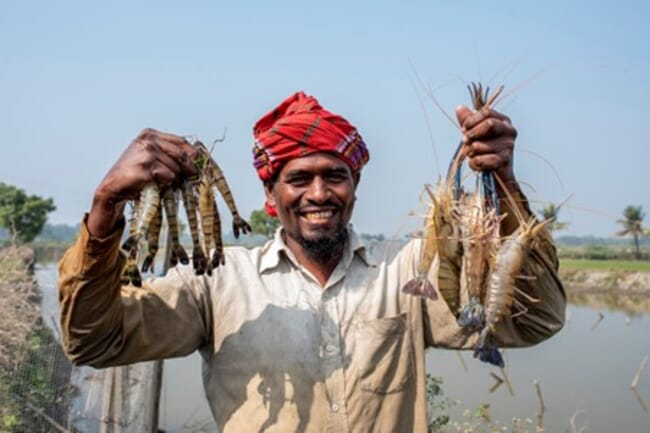 The funding will be allocated to the university's Feed the Future Innovation Lab for Fish.

"Feed the Future Innovation Labs are driving novel solutions to the increasingly complex challenges we face today," said Dina Esposito, Feed the Future deputy coordinator and US Agency for International Development (USAID) assistant, in a press release. "USAID is pleased to continue this partnership and advance the Fish Innovation Lab's critical contribution to support small-scale fishers and their communities."
The Fish Innovation Lab is funded by USAID as part of Feed the Future, the US government's global hunger and food security initiative. The Fish Innovation Lab works to reduce poverty and improve nutrition, food security and livelihoods in partner countries by supporting research on sustainable aquatic food systems. It is led through the university's Global Center for Aquatic Health and Food Security.
"This extension of the Feed the Future Innovation Lab for Fish marks another exciting milestone in our history of excellence in aquaculture programmes," said MSU President Mark E Keenum. "We have a great team of personnel here on our campus and within our partner organisations, and they are making tremendous progress in improving aquatic health and nutrition for stakeholders around the world. I look forward to seeing the impact of this initiative continue to grow over the next five years and beyond."
Building on the first five years and $15 million in funding for the Fish Innovation Lab's research and capacity development activities, the second phase continues to 2028, subject to the availability of funds. New activities will prioritise work on climate-smart aquatic system innovations, nutrition and food systems and inclusive access to improved inputs, such as fish feed and seed. The lab will continue to focus its work in priority countries including Bangladesh, Nigeria, Kenya and Zambia.

"Aquatic food systems hold tremendous potential to support global food security goals," said Dr Mark Lawrence, director of the Fish Innovation Lab and William L Giles distinguished professor in MSU's College of Veterinary Medicine. "Under MSU's leadership, this extension will enable the Fish Innovation Lab to support critical research activities that address some of the most pressing development challenges and leverage the power of aquatic foods for a healthy planet and people."
The lab will identify a new portfolio of research activities through a competitive selection process. Connecting a consortium of public and private organisations, government agencies, universities, and aquaculture and fisheries associations, it serves as an innovation platform to address promising advances and emerging challenges in aquatic food systems. Activities aim to enhance food safety and nutrition, improve aquatic food production systems, increase trade and domestic market opportunities, and ultimately improve the nutrition and livelihoods of households and small-scale producers in partner countries.
The lab's first five-year research portfolio encompassed 24 activities in 10 countries, primarily in Africa and Asia.