Mowi's EBIT results illustrated the substantial impact of Covid-19 and the subsequent lockdowns. Prices for salmon declined in all markets, resulting in reduced profits for the company.
"Despite current market and logistical disruptions caused by Covid-19, Mowi's operations have been running close to normal so far. We have implemented a wide range of protective measures to limit the spread of the virus in our operations. The safety and well-being of our employees is always top priority and we will do whatever we can to keep operations running without compromising health and safety," says Mowi CEO, Ivan Vindheim.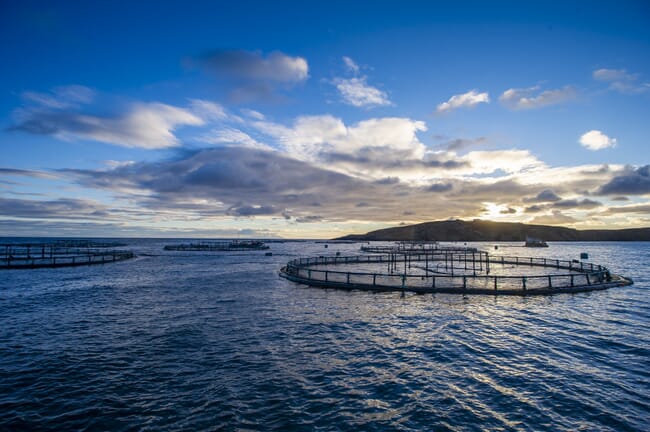 Operating profits for the April-June period fell to €99 million from €211 million a year ago, and against the €96 million Mowi reported in a preliminary report on 15 July.
Retail sales have been strong during the second quarter period as consumers stayed at home during lockdown. The sales in this category offset some of the losses in the foodservice sector.
"Sales of pre-packed products have been strong, and retailers have also sold increasing volumes through e-commerce, home delivery and in store pick-up," a company press release said.
"This is an impressive result under the prevailing circumstances and demonstrates yet again the importance of Mowi's downstream strategy," Vindheim said.
Total harvest volume in the quarter of 104 303 tonnes (98 483) was approximately in line with guidance. Full year harvest guidance for 2020 is reduced by 8 000 tonnes to 442 000 tonnes due to biological issues in Scotland.
Mowi will be suspending its dividend payments this quarter due to the economic fallout from the pandemic. The company also warned of a potential 10 percent reduction in headcount by 2024 in its press release.
"After feed, labour is the most important cost item in Mowi. The Board has therefore decided to include a productivity programme in the cost saving programme, targeting a 10 percent reduction in headcount for Mowi as-is by 2024."
"Under the prevailing Covid-19 circumstances the board has not found it appropriate to distribute a quarterly dividend for the first and second quarter," the company said.
The company did not elaborate on the potential job cuts.