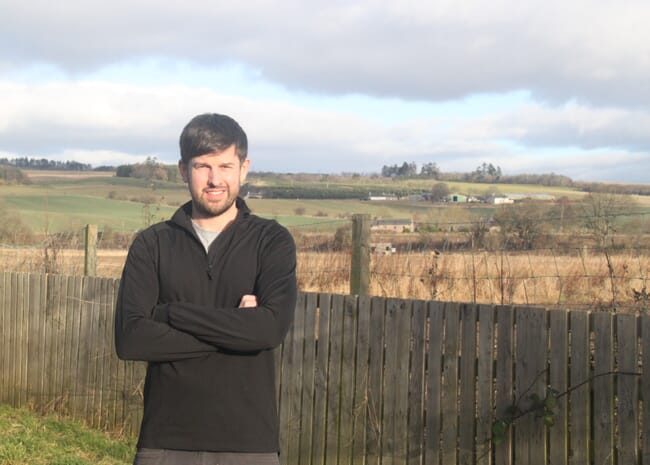 Can you briefly describe your aquaculture career?
It started in 2008 when I began an honours degree in marine biology at Heriot Watt University. One of our lecturers organised a day trip to a trout farm in Blairgowrie, Perthshire, which was my first exposure to aquaculture. After spending some time working in marine conservation overseas after graduating, I returned to Scotland and signed up to the master's degree in sustainable aquaculture at the Institute of Aquaculture in Stirling.
The MSc gave me the opportunity to have a lot of hands-on experience in the Scottish aquaculture sector and connect with great people, both in the industry and in academia and I found myself working between the two sectors over the following 8 years. First, I gained invaluable experience in RAS technology working at Mowi's state-of-the-art RAS facility located in Lochailort during the system's earliest days. Thereafter, I completed my PhD and two years of post-doctoral research at the Institute of Aquaculture, working in industry-fronted research projects in large consortia. The most recent project I was involved in was called RobustSMOLT where I investigated the interactions between RAS and salmon health, physiology, and environmental requirements.

Today, I am managing Westmill Trout Farm in Blairgowrie, Perthshire. The very same one I visited more than a decade ago as a student.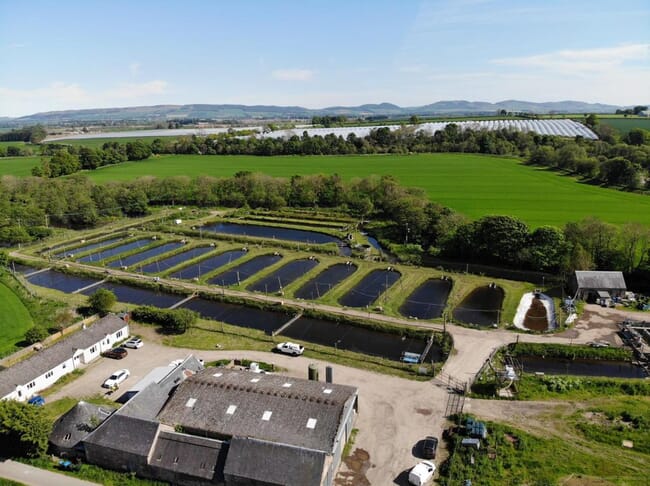 What inspired you to study aquaculture in the first place?
I didn't know too much about the industry when I was considering career paths. Today fortunately, education and exposure to the industry is more widely promoted and seeing the younger talent come through is exciting. Fortunately, that day trip to Westmill Trout Farm was enough to spark my interest and, over time, I started to really understand the benefits of farming fish.
Why did you decide to move from academia into the industry?
My research was in collaboration with major players in the industry including fish producers, feed, and pharmaceutical companies. I have been very fortunate to not only gain these qualifications, but to work alongside a range of great people who bring a diversity of expertise to the industry. Meeting such people has given me the opportunity to showcase my skills, which opened doors to make the move to the industry. What really attracted me to the move is that the research I do, whether it be large academic projects or small-scale trials in employment, I can see first-hand, and reap the rewards of, the implementation of new ideas and knowledge.
How have you found the change of scene and what would you say to people considering doing the same?
It's a very different environment between the industry and academia. I find myself telling others not to worry about choosing one route as if it would be their final destination. It is always an option to go between the two. Further to that, I strongly believe it's beneficial to have had experience in both, as knowledge and skills from each will complement the other.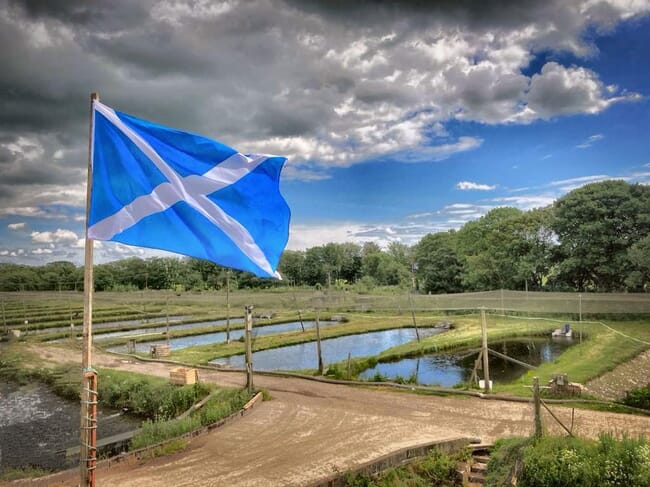 What size is your farm and what sort of production systems do you operate?
We have 16 concrete raceways for juvenile growth and 23 earth ponds, which can hold up to a combined total of around 7,000 tonnes of water and we currently aim to produce around 120-150 tonnes of fish per year. Although there is capacity at Westmill to stock more fish than we do, we realise that stocking lightly helps preserve our strong reputation. Culturing our trout in traditional earth ponds at low stocking densities provides a relatively natural environment. This production model is key for maintaining high-quality and "fin-perfect" fish, which is an important selling point for those being used to stock angling waters.

Is there potential for the farm to grow / become more productive?
I don't want to say too much on this one, as we are in current discussions about the development of the farm. We always must consider how to adapt to cope with environmental pressures and customer demand.
What does a typical day on the farm involve for you?
It's a very clichéd response from a fish farmer, but every day really is different for me. Although I am involved with the management of health, feeding, production, sales, staff etc, I still enjoy a hands-on role in practical fish farming. My day can vary from being in the water manually selecting fish for quality and size, ensuring our stocks are on the correct trajectory of their production plan, to liaising with third parties about welfare, regulations and standards.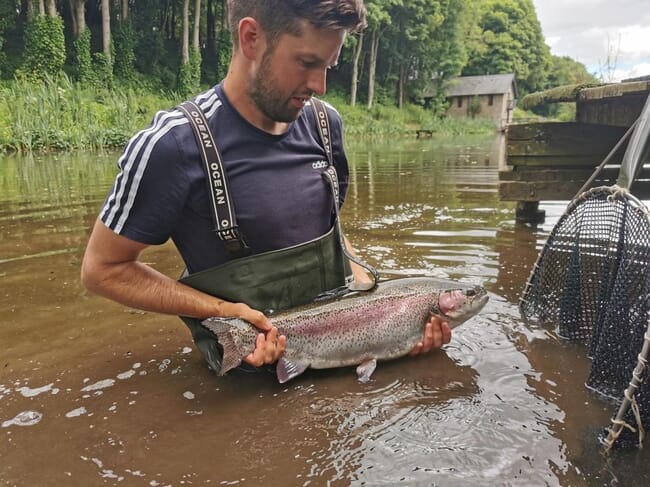 Who do you work with?
On the farm, there are four full-time and three part-time members of staff. We all come from different backgrounds and have a combined total of around 60 years of experience in fish farming. I'm in regular contact with the company's owner and managing director, who are also heavily involved with the business, albeit more behind the scenes. Working with the team I have is a massive bonus for me.
What's your biggest worry at work?
As with other fish farms, we are very much reliant on all environmental factors being favourable for optimal production. It's no secret that climate change is beginning to impact how our natural world is balanced and we need to be continually developing to ensure a sustainable working relationship with Mother Nature. Also, there is every chance that my staff could be challenged with Covid. We are a very small team, so having one man down would be tough and having the full team in isolation could be very damaging. We are continually working on precautionary measures and contingencies to safeguard the business.

What do you see as being the most exciting emerging trends in the development of the wider aquaculture sector?
Without a doubt - tech! In all industries, technology is growing, developing, and becoming more user-friendly. The aquaculture sector is clearly investing in technology and I'm excited to see what's coming soon.
What's your ultimate ambition in the sector?
I've never pigeon-holed myself into a particular speciality within aquaculture. During all my experiences, I've been involved in a range of areas and that's what I've loved the most. If I'm always learning and keeping pace with new developments, I'll be happy.
What's your favourite seafood dish?
There is a small family-owned restaurant in Edinburgh called Mia's Italian Kitchen and their "Linguine Mare" is unrivalled.